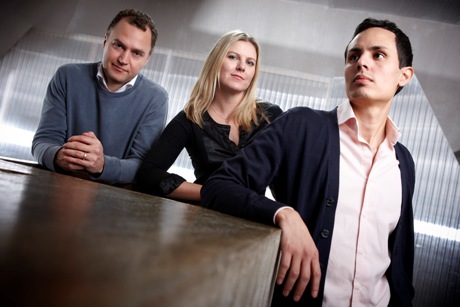 Today, companies and organisations operate under a 24-hour Twitter-induced media logic. Transparency, social media and the light speed at which news travels radically increase the level of unpredictability in communication. As a consequence, communication must be planned and implemented in new ways. Insight and analysis have come to play an increasingly important role, communication must become liquid, and agencies need to organise themselves more like editorial offices.
Thus, planning today is much different from the traditional hunt for "human truths" or "essence of a product". Instead, our job as communicators is to put the brand in a relevant social context so that the organisation is creating value for journalists, decision-makers and society, as well as for the consumer.
And to make our clients relevant in society, we need to turn our gaze outwards, away from the company. We need to find a social context that gives them a reason to be in the eyes of the public. At Prime, we strive to achieve this by integrating our insight and strategy consultancy, United Minds, into the processes of planning, creating and implementing communication. Only by putting insight and analysis at the centre of communication can we add true value to our clients' businesses. In short, research is the message. Below are three examples of how our philosophy works in practice.
Open Opinion
Polls have become almost a daily feature of the news flow. Their results are discussed extensively in the media, and affect public debate - which, in turn, means they affect our politicians.
Despite their importance and popular interest, public opinion polls have always been shrouded in secrecy. Weightings and underlying data have been kept undisclosed.
We were also part of the problem. Over time, United Minds accumulated an enormous amount of data on voter behaviour by using opinion polling, but we used only a fraction of it - the rest collected dust in forgotten computer files and none of it was made public. At the same time, the scientific community suffered from a lack of data.
As a first step away from the opacity of the Swedish public polling industry, United Minds created Sweden's (and probably the world's) first fully transparent and publicly available electoral poll: Open Opinion. As a result, researchers, students, media and the general public were given the opportunity to conduct their own analyses from material that had not been previously accessible.
In our view, the move to invite more hands to work on our data was a necessary one. More brains are needed to advance our collective knowledge on voter behaviour. Furthermore, secrecy is not compatible with the rest of our comms policy of openness. We aim to lead our industry in the age of transparency by practising what we preach.
The Metropolitan Report
Metro is the world's largest international newspaper, distributed in more than 200 major cities around the globe. However, in a world that has become increasingly digital and mobile, Metro, being a traditional newspaper, needed to defend the relationship with its advertisers. Metro's principal asset is its 25 million daily readers, but they were regarded by many as a heterogeneous and indistinct target group. Hence, to reinforce Metro's value among advertisers, the readership needed to be defined and dramatised.
With more than half of the world's population living in cities, humanity turned decidedly urban in 2009. Yet little was known about how urbanisation shapes urbanites on a global level. We saw an opportunity in this knowledge gap to increase advertiser interest in Metro's readership.
After conducting 15,000 interviews in 30 cities spanning six continents, an extensive review of research, and expert interviews with scholars and the big thinkers of today, the Metropolitan Report was born - a report on the similarities in values and lifestyles of city dwellers globally.
The report revealed that being urban is as much about having a "Metropolitan mindset" as it is about your zip code. With this report, Metro has reinvigorated its readership and begun to reclaim its authority in urban news.
Music that Sucks
People hate vacuuming. People love music. By engaging this antithesis through a relaunch of the world's quietest vacuum cleaner - Electrolux's UltraSilencer - Electrolux created a global discussion. How? By conducting a lab study on how music affects us while vacuuming.
Music That Sucks was a study in which the effects of music on people and their cleaning habits was measured in a lab environment. It turned out that different music genres had different effects on things such as dust collection, speed and effectiveness.
From these results, tailored pitches could be created for many media segments, from health to design to music. Media were contacted during an intense 24-hour launch, where a rapid response team spoke to journalists and adapted news angles. The most important publications in the different segments were contacted first (for example, Wired for the tech segment), thus encouraging the rest of the world's tech media to follow suit.
The campaign helped double Electrolux's European market share in the premium segment and defended the market share of the UltraSilencer.
And the campaign is the ultimate proof that PR can beat traditional advertising.
Jonas Bodin is the creative director and Therese Bohlin is the senior planner at the communications agency Prime. Paul Alarcon is the executive creative director at United Minds, Prime's insight and strategy consultancy.
---
AT A GLANCE
Founded
1998
Principals
Carl Fredrik Sammeli, founder, Prime; Ulrika Bernhoff, chief executive, United Minds; Tom Beckman, executive creative director, Prime; Jonas Palmqvist, vice-president, Prime; Charlotte Witte, head of marketing communications, Prime
Staff
130
Locations
Stockholm, Brussels, New York
What is the future for pureplay digital agencies?
As the world becomes more complex, full-service agencies will need greater technical expertise to create insights and ideas just as digital agencies will need a broader understanding of the context in which they exist
Which movie title best describes your agency?
The Royal Tenenbaums.