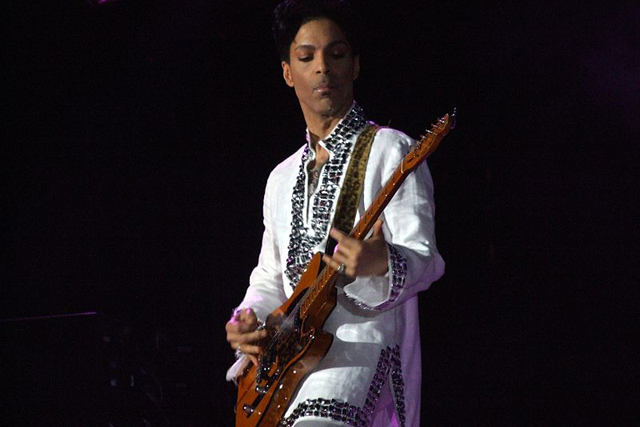 His record label, NPG records, filed a DMCA copyright complaint that asked Twitter to remove eight clips that contain his songs and which have now been removed.
It is not the first time the musician has filed such complaints. His record label Universal previously pursued a young mother, Stephanie Lenz, who uploaded a 29-second video clip of her toddler dancing as Prince's 1984 hit 'Let's Go Crazy' played in the background. After a long-running legal battle, Lenz won a fair use case in 2009.
Prince also asked YouTube to take down all fan recordings of a live version he performed of Radiohead's 'Creep'. Radiohead were unhappy about this and the band battled YouTube to get these recordings restored.
The latest take-down notice was posted on Chilling Effects and described the six-second Vine videos in question as "unauthorised recordings" and "unauthorised synchronizations."
The notice said: "These are unauthorized recordings and are unauthorized synchronizations. As such, I have a good faith belief that use of the copyrighted work described above is not authorized by the copyright owner (or by a third party who is legally entitled to do so on behalf of the copyright owner) and is not otherwise permitted by law. I hereby confirm that I believe the tracks identified in this email infringe my copyright.

"We hereby request that you immediately remove our content 8 video clips from the vine.co platform, as accessible via the above links, as well as all other occurrences on the vine.co platform."

The first legal shots fired against Twitter's Vine video app, which it launched in January and suffered a initial issue with porn clips, are unlikely to be the last, as others wake up to possible copyright infringement.

Last week, Vine announced that Vines could now be posted anywhere on the web in an update that allows users to embed the posts on blogs and other websites. Previously, they could only be shared on Twitter and Facebook.

The update should help broaden Vine's reach. You can see some examples on MLB, CBS, and USA Today. The new embedded posts are available in two distinct styles and can be created from a post's page on vine.co or by using the latest version of the app.
Dom Hofmann, Vine's co-founder, said: "When we launched Vine, we described posts as 'little windows into the people, settings, ideas and objects that make up your life'. With today's update, you can display them almost anywhere. We can't wait to see what you share."
Follow @gordonmacmillan