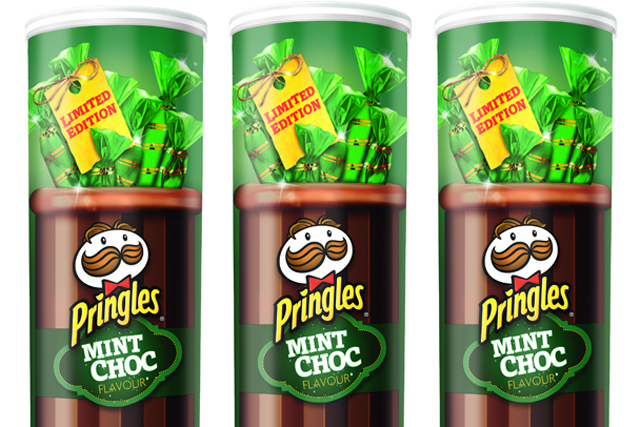 The Kellogg's-owned brand hopes to drive sales by adding an "element of intrigue and fun" to the brand in the lead up to Christmas.
The variant was trialled in the US last Christmas. From this week the product will be sold in Morrisons, Tesco and Sainsbury's.
The launch of the line is supported by PR and social media activity, while the core range will be supported by a "Merry Pringles" TV campaign.
Laura Sutcliffe, Pringles brand manager at Kellogg's, said: "The unusual flavours and sweet taste are the opposite of what consumers expect from a famous savoury snack like Pringles and this is absolutely key in generating interest and ultimately purchase.
"We believe shoppers will stop in their tracks when they see sweet Pringles and won't be able to resist trying them – especially as consumers are more receptive to new and different flavours at Christmas in particular."
Pringles claims the UK crisps market is worth £2.3bn annually and 43% of UK households buy Pringles at Christmas.
Earlier this year, Kellogg's restructured its marketing team in the wake of its £1.8bn acquisition of Pringles from Procter & Gamble.