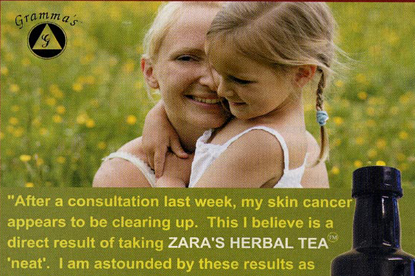 The ad attracted two complaints from people who found it to be misleading, irresponsible and likely to exploit vulnerable individuals, such as elderly people.

Gramma's, which produces the tea, said the ad did not promise to heal, but to assist in the fight against certain ailments.

The company further said it was in the process of trying to obtain funding for clinical trials in the UK on Zara's Herbal Tea.

The ASA felt that the ad's claim to "help you fight cancer – heart disease – diabetes… plus much more…" suggested that the tea could help treat those conditions listed.

According to the CAP Code, ads are prohibited from offering advice on, diagnosis of, or treatment for serious conditions such as those mentioned in the ad.

In addition, the ad was considered to be misleading due to the lack of substantial clinical trial evidence on people with each of the conditions listed.

The ad must not appear again in its current form.