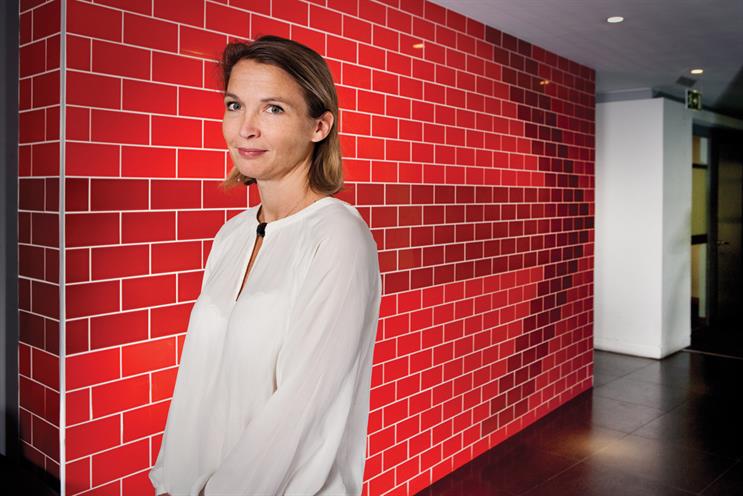 Abby Carvosso loves magazines. Recently promoted to lead Bauer Media's London Lifestyle division, which includes Grazia, Closer, Heat and Empire, she is planning to demonstrate their worth using research, trial and error and old-fashioned instinct.
Her approach is partly being formed by research such as Heat – A Journey Into Neuroscience. Published by Bauer last month, the study used brain scans to establish the effectiveness of running a campaign across a single multiplatform brand.
"Our challenge is understanding what our different platforms do for an advertiser, and proving that all the time," Carvosso says. "We're investing a huge amount in research to help planners understand [that although] newsstand sales are declining, we are extending our reach on different platforms."
Bauer, which owns 21 titles in the UK, reported a 24 per cent drop in operating profit to £38.2 million last year. The biggest faller was the lads' mag Zoo, sales of which plummeted 23 per cent year on year to 35,596. The magazine's plight will only be exacerbated by its disappearance from The Co-operative, a result of Bauer rejecting orders by the retailer to use "modesty bags". In reality, only a few sales will be lost, but it is clearly a point of tension.
"We believe our product is delivering an appropriate cover," Carvosso says. "What we can't do is change the commercial gain of publishing the magazine by putting it in a bag, because clearly that's no advantage to us whatsoever. The fact is that the Zoo reader is a twenty-something, early thirty-something guy and the content is entertaining."
Yet question marks remain over the future of Bauer's men's portfolio, with FHM's circulation now 106,370, a quarter of its 2006 figure. An editorial repositioning has taken place, described somewhat awkwardly by Carvosso as "a return to entertaining mainstream men, and not being too cool or too edgy". She says a world-class editor "knows what audiences want before they know they want it" – a view that might be celebrated on the editorial floor, but in the age of live webstats and direct user feedback might seem outdated.
Bauer's trinity of power brands – Grazia, Closer and Heat – also posted double-digit falls in circulation, with Closer alone shedding nearly 80,000 copies. Some compensation comes from online gains. Grazia, for example, increased its online revenue by 51 per cent, while Empire now sells close to 12,000 tablet copies. Closer has also made online gains, but these come from a very low base, with Carvosso admitting the brand has only recently launched a website that offers more than a print subscription service.
Carvosso has spent her career in women's lifestyle magazines, having joined Emap Consumer Media in 1997 before it was bought by Bauer. She now has a commercial team of around 100 people and sits on the Bauer board, working with her respective heads of specialist magazines and radio divisions under the mantra "one Bauer Media".The sales teams work across platforms, following a ?restructure in 2012.
The approach to each brand is different, Carvosso says, with the commercial teams evolving to reflect integration within media agencies. "It's not one size fits all, which is kind of the challenge," she adds.
Bauer is currently conducting its biggest study yet into the multiplatform habits of 16- to 34-year-olds, more than half of whom it claims to reach through its magazine portfolio. However, at least one press buyer feels that Carvosso's division hasn't yet executed the cross-platform solutions it talks about. The ideas may be there, he says, but adds that Bauer is "years behind" other media owners, and indeed some advertisers, in terms of setting up cross-platform deals.
We're investing a huge amount in research to show planners we are extending on different platforms
Carvosso does not pretend to know all the answers to the challenges facing publishers right now, but insists she does not feel impotent. Drawing on Bauer's Anatomy Of Influence research, launched last year to compare the influence of magazine brands, she says: "We can't underestimate the influence of magazines and what they do, and it's important that we're really confident about that, rather than constantly remarking that they are in decline."
Sponsorship, branded content and events are the next big revenue opportunities, she says, while e-commerce is another possibility. A "shoppable" Grazia iPad app with affiliate deals was launched last year, and an iPhone version is being unveiled this month.
Yet Carvosso says she believes women especially see magazines as a "digital detox", adding: "Digital can't replace the relationship people have with a glossy magazine. In the future, they are likely to be distributed under a different business model, whether it's subscription-only, different packaging or a higher cover price. There are lots of things publishers need to look at."
If the readers of consumer magazines were as loyal as those who produce them, their future would be assured.