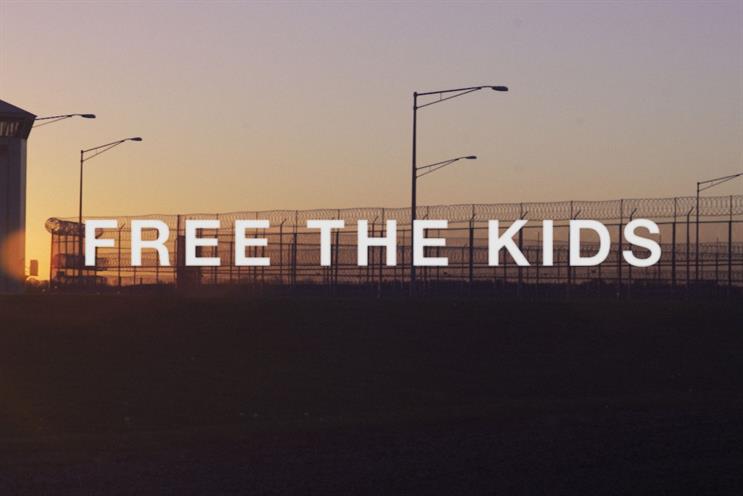 The new ad, created by MullenLowe London, opens on Wabash Valley Correctional Facility in the US with inmates discussing how important their outside time is to them.
The interviewer then asks how the cons would feel if their two-hours yard time was reduced to just one hour per day, before explaining how much time the average child now spends playing outside each day, prompting shocked reactions.
The film, which is called "free the kids", will run online and in cinemas as part of a campaign being promoted in the UK, Brazil and Turkey. The ad will also be promoted through Twitter's Moments function. It is the first time Unlever, which owns Persil (or Omo, in other regions), has utilised the social media platform's curated section.
The campaign falls into Persil's existing "dirt is good" position and follows research, conducted on behalf of Persil by Edelman Intelligence, that surveyed more than 12,000 parents of children aged between five and 12 in 10 countries around the world.
The survey found one in three children in the UK spent less than 30 minutes each day playing outside while one in five did not play outside at all on an average day.
Persil has also partnered with Sir Ken Robinson, a government advisor on education in the arts, who will chair the brand's Dirt is Good Child Development Advisory Board with Dr Stuart Brown, the founder of the National Institute of Play. The board will investigate methods of play that best help children learn and develop.
James Hayhurst, the global equity director for Persil/Omo at Unilever, said: "We were shocked when we discovered that children today were enjoying as little time outside as prisoners.
"That is why Omo/Persil decide to make 'free the kids'; to bring this issue to life and to start a global conversation about the importance of play for children's learning and development.
"It has also prompted us to think about ways we can help families rediscover outdoor play, both at home and through schools."
The work was created by Alex Okada, Bruno Ribeiro, Luiz Filipin, Juan Chrismann and Jack Patrick. The ad was directed by Toby Dye through RSA Films.
Dye said: "Everything in the film was shot for real with a tiny crew of five, under genuine documentary conditions. Staying true to the documentary approach we were open to allowing the unscripted and unplanned for occurrences of filming real life shape our finished film.
"I'm very proud that we have made a film that works on so many levels and have powerfully communicated the intended message in an emotionally engaging, non-judgmental way."