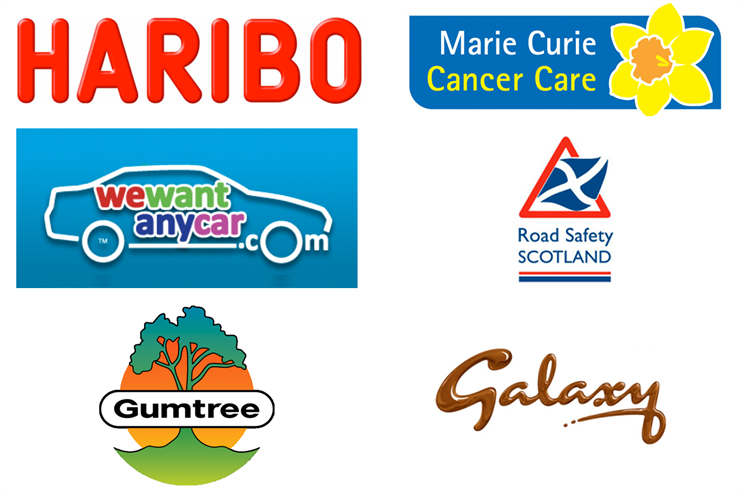 Mark Fairbanks executive creative director, Havas Worldwide London
I love The Christian O'Connell Breakfast Show on Absolute Radio. At 6.15 every morning, it goes straight on in my house. It's brilliantly entertaining. And, while it feels effortless, the four protagonists (Christian, Richie, Maggie and Bails) have obviously worked incredibly hard to craft the content. Even the announcement stings with Matt Berry are memorable.
Unfortunately, the same can't be said for most of the ads in the four breaks an hour they have during the show.
Radio ads often seem to be either the offer boorishly repeated over and over for 30 seconds, or some half-ideas that no-one could be bothered to labour any time and energy on. But why is radio seen as the runt of the media schedule? It's probably the most creative medium at our disposal because you are dealing purely with people's imaginations. Plus, you have what amounts to a captive audience who simply want to be entertained.
Few brands are using radio to anywhere near its potential. In fact, there are even radio ads about why we should use radio ads. You would have thought they would be good, wouldn't you? Nope.
So what about the six ads I've been asked to review? A pretty mixed bag, to be honest.
The Gumtree ad is just 20 seconds of blah, blah, blah. There's no idea to speak of apart from "you can sell stuff on Gumtree". Which is a shame, as it's a brilliant service.
WeWantAnyCar.com uses the idea of Batman trying to flog the Batmobile. Could have been very funny in loving hands.
The Haribo ad just seems to be the soundtrack from its TV ad. And while the conceit of adults acting to the voices of children works quite nicely on the goggle-box, you lose that idea in this radio ad.
Now, thankfully, things look up. Dominic West eloquently voices a Marie Curie Cancer Care ad, which is the real-life story of a lady suffering from cancer who took great joy in the smallest of things. Not the greatest ad ever, but it's poignant and I hope it works really hard for this amazing charity.
The same goes for the Road Safety Scotland ad, which highlights the dangers of driving on the A9 (seemingly a bit of an accident black spot). The ad asks what's the last thing we would like to hear – something nice or the tick, tick of our car's indicator. It's straight to the point but treads a very familiar territory. However, at least there's a nice thought trying to get out.
And, finally, Galaxy. Not the most exciting brief – vouchers for a free e-book – but the writers have lavished a lot of time and energy to draw every last piece of Tolkien-esque engagement out of it. It's not going to trouble the juries, but at least I enjoyed it. So what does make engaging, memorable content on radio? We can all learn a lot by tuning into 105.8FM, 6-10am every weekday.
Rob Fletcher creative partner, Isobel
I'm an art director. Always have been, always will be. I love pictures. And, for me, great radio paints brilliant pictures. Vivid, sharp, colourful pictures. Yet listening to commercial radio can be a bit like standing in a Currys TV department. A bombardment of images. Too noisy. Too confusing. Too much "fuzz".
Haribo's ad, "boardroom", is a picture of children talking about the product. I can see their faces. It takes me back to the 90s, watching Ronnie Corbett present Small Talk, laughing along at the silly things children say – which is endearing and funny. But, when it comes to Haribo, there's a thin line between "sweet" and "saccharine" and, for me, this ad errs on the "too cutesy" (for example, a line such as "The hearts make me feel loved"). Saying that, I could see a picture – although I had to look quite hard.
WeWantAnyCar.com's "Batman" is a big, messy tabloid-style montage of parody, clichéd voices and sound effects. Not one image here. The premise is that Batman is selling his Batmobile. I like the idea. But there's just too much going on to see it clearly.
The Gumtree spot paints two pictures: of a woman who has bought a second-hand e-reader so she can secretly read 50 Shades Of Grey and of a guy who has to sell his horror DVDs because his girlfriend prefers romcoms. It's a shame, though, about the "Find your success" campaign endline – a big umbrella thought that veers towards the abstract and had me squinting to see something.
Marie Curie Cancer Care creates a scene in which a lady takes comfort from her tea and the care she gets from Marie Curie. It asks me to show my support by wearing a daffodil badge. A clean, simple, beautifully shot photo – vividly described in the style of Radio 4 and a real attention-grabber on commercial radio.
Road Safety Scotland, too, knows the power of a good picture. It asks which are the last sounds I would want to hear. I conjure up four, with the final one the indicator of my car as I pull out into another vehicle. This ad does what I think radio does best. It allows me to paint the pictures, giving me the crayons, the brushes. The images remain. The message engages. Simple.
Finally, Galaxy. A lovely bit of audio "Photoshopping", in which a Tolkien dwarf holds a Galaxy bar, presents a unique and never-before-seen coupling. By putting a unique picture in my head, it stopped me in my tracks. And with the free e-book tokens with Galaxy chocolate bars promise, this ad is good radio that stands out loud and clear. For me, the most successful – Road Safety Scotland and Galaxy – are simple, to the point and draw me into the picture described. I'm listening, but I'm seeing too. But, then, that's art directors for you.
Click here to view the Private Hear archive
Add to Private Hear showcase