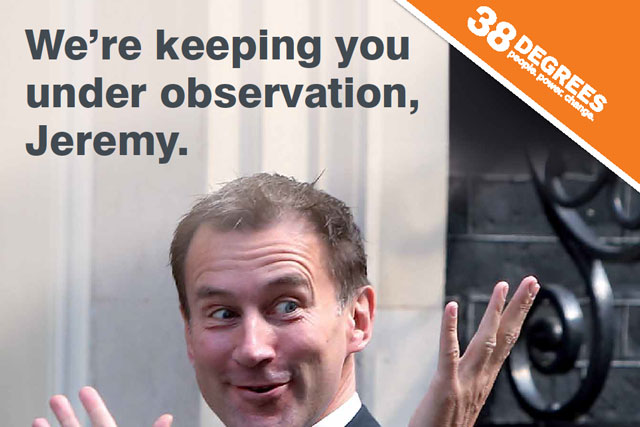 38 Degrees, which links over a million people together to campaign on issues that matter to them, is using the ad to publish an open letter signed by 121,227 of its members.
Hunt was appointed health secretary in a cabinet reshuffle last week, replacing Andrew Lansley, whose attempts to reform the NHS have met with opposition.
Other was the agency which produced the ad and it was booked into the paper by media agency Smithfield.
Other's creative team included executive creative director Jon Dobinson, creative direcor Alex Fea, copywriter Philip Croft and art director Preeti Mistry.