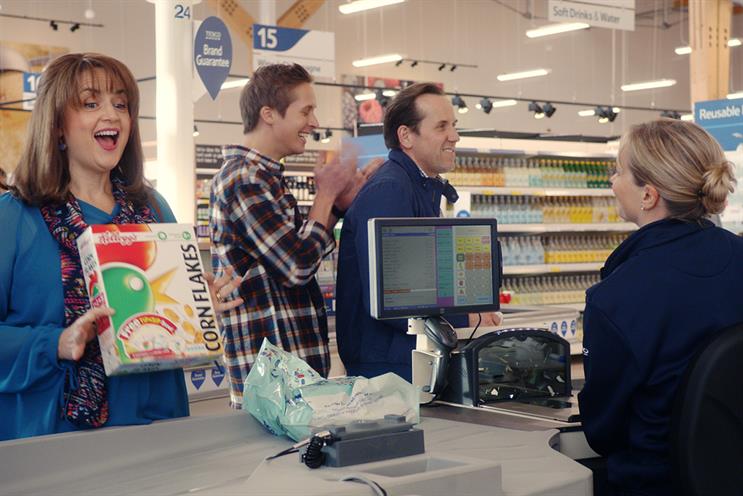 Both brands are in such deep trouble that you might wonder if they are beyond advertising's help – although BBH's rumoured £9 million annual remuneration could be considered justification enough to unceremoniously dump Waitrose. Meanwhile, VW's duplicity has led some to suggest DDB should end its 56-year association with the car-maker and fire it. Leaving aside the moral dilemmas Tesco and VW have posed their respective agencies, why would adland want to work on such troubled brands when there are so many others not only in fine fettle but with reputations for excellent creative work? According to Richard Morris, a former DDB senior executive writing in last week's Campaign, the answer is simple. Healthy brands don't offer agencies a real challenge. Is it true that out of adversity the best creativity springs?
Planner
Laurence Green, founding partner, 101
"When I look back at the best campaigns with which I've been involved, all were for brands that had glaring problems. Skoda's bosses were reluctant to run 'It's a Skoda. Honest' until we told them they had no choice. The Sony 'balls' advertising for Bravia TVs was really a campaign for a brand whose halo had slipped, while the Cadbury gorilla helped the company close the waters over a salmonella scare.
"Of course, there are plenty of brands that are confident and serene. But it's also the case that problem brands do need to take risks in a way that inspires rather than terrorises creative departments."
Agency head
Richard Arscott, managing director, Abbott Mead Vickers BBDO
"To say the best creative opportunities come from troubled brands is a sweeping statement. Opportunities exist on all sorts of brands. You just have to ask the right questions to get to the heart of the problem.
"In Volkswagen's case, a brand built on reliability and trust now finds itself a long way from that position. It now has to identify what it can say that the public will be prepared to stand. I don't think that necessarily has anything to do with great creativity. It's different for brands like Tesco that have been in long-term decline and need to espouse their values in brave and exciting ways."
Agency head
Liz Wilson, chief operating officer, Karmarama
"I don't think that the best creative opportunities are necessarily on troubled brands. They are more likely to be either with challenger brands or those that are challenged within their markets. Challenger brands are likely to be the most
open-minded and willing to look for different solutions.
"Successful brands have much more to lose by doing this. They can only afford to take risks at the edges of what they do.
"Our work in changing perceptions of Iceland and helping Costa gain market leadership over Starbucks shows what challenger brands can achieve with some bold decisions."
Creative
Russell Ramsey, executive
creative director, J Walter Thompson London
"It's not necessarily the case that troubled brands present the best creative opportunities. You can just as well argue that a brand in rude health has the confidence and the resources to push the creative boundaries.
"It's for those reasons that I'd rather be working for a brand in a strong position that is willing to try different things. But what's most important is the client's mindset. Strong brands can be put at risk by timid clients intent only on trying to hang on to what they've got.
"'Who dares wins' and 'Look before you leap' are philosophies that cancel each other out."