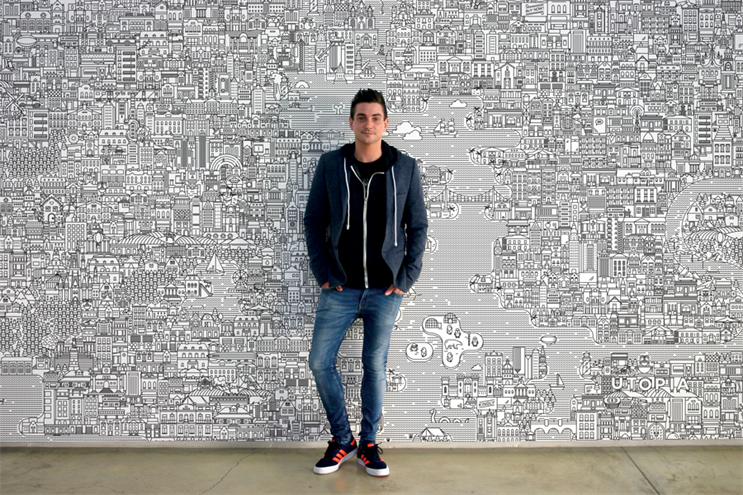 Who are #millennials? A common misconception is that they are those born after 2000. They are, in fact, those born between 1977 and 2000. Hold the smartphone: 1975 and 1995. Cool your jets; it's 1982 and 2004. Wait… is generational segmentation subjective? Not only subjective, but openly debated.
The 21st century birthed the hyper-ego. We live in a world where "youngsters" are rewarded for participation. You didn't come last, you came fifth. Out of five. Well done, champ. Here's a trophy. In short, while our parents told us that we could be anything, the world is telling us that we can have everything. Add to this that marketers are exceedingly ambitious and we have a recipe for anti-commitment.
The common mindset among millennial marketers is: get a job with an agency, stay for two to three years and move on. It's getting harder to find long-term team players. Silicon Valley became the curriculum in start-up culture, meaning millennials now dream of doing it in a small group or alone. Ask any young advertiser where they'd like to be in ten years.
While the answer used to be something like "creative director" or "head strategist", you'd be lucky to hear them answer anything other than "doing my own thing". Now pair this with the fact that, by 2025, millennials will make up 75 per cent of the workplace. Dang.
Here's the switch. The problem isn't the millennial mindset. All those freely lashing out on how millennials require "regular naps" and "are the worst" – you're the problem. You've become that person. That grumpy old windbag waving your proverbial haggard fist at the "youth of today". A failure to accept, adapt and evolve.
Thing is – we're not willing to "get off 'your' lawn". You effed up your lawn a long time ago. When you're gone, we'd like to have some green to smush our toes into. So don't be surprised when your print ad brief aimed at selling engagement rings is answered with a CSR initiative to solve the child-soldier crisis in Africa linked to the diamond trade. You should be fighting tooth and nail to provide stimulating environments teeming with culture and shared value.
It's a bigger deal than you'd think – possibly the map for advertising's "future". Granted – expecting better clients and "fun" working environments before earning it is not on. It goes back to the fifth-place-trophy-back-patting we've come to expect. But wanting job satisfaction and a healthy work/life balance is justified; as is wanting to solve core issues rather than slap on the metaphorical Band-Aid. Millennials aren't aiming for Art Direction Craft Awards.
They're looking to be recognised for innovation, goodvertising and a tangible contribution to the world. This notion is equally important when considering millennial consumers, who are more likely to favour brands that support a cause and (bravely) stand for more than the bottom line. In fact, many are willing to pay more for them.
The title of this piece is flawed. It should read "The problems for millennials". We have big issues to solve. We no longer have the luxury of pawning our shortfalls on to the next generation. Time's up.
Millennials are a generation of problem-solvers, not business moguls. We seek ideas and solutions for people and planet. "Millennial" is becoming more of a term than a generation category, and therefore should be grouped by mindset, not age.
Those enthused by picking up the pieces of the over-promising boomers. Sure, they seek more than a pay cheque out of a "job". Is that such a bad thing? We are seeing a fundamental shift in mindset, a result of greed, dishonesty and broken promises. We find reward in our effect on our environments, and we want to be recognised for our ability to solve the world's biggest issues. Challenge accepted.
At a glance
Founded 1989

Principal Graham Warsop, founder and chairman

Staff 300

Locations Johannesburg, Cape Town, Harare, Lusaka, Blantyre, Port Louis
Declaration of independence
What independence gives us Agility. Adaptability. Awesomery.

The most important thing I have learned in the past year Employee happiness and a healthy work/life balance are just as important as agency culture. In fact, they define it. It's the one tool we have to combat employee turnover. Unless you're embracing this fundamental shift, you'll be left with staff using you as a portfolio pit stop or, worse, staying for the money alone. In short, you'd be training an army for the competition.

The most cutting-edge tech we're using I'm not falling for that one. I put down the latest tech. I seem cool. Then someone reads this in four months' time and "BAM!" – I'm a dinosaur.