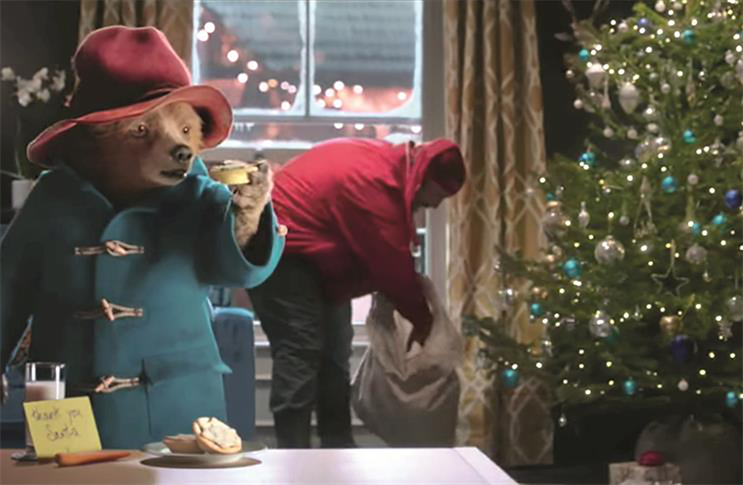 Times and trends may change but the use of classic characters or film scenes in advertising remains one of the most powerful ways for brands to connect with consumers. In today's world of ever-increasing ad clutter, clickbait, skip ad buttons and fast-forward, brands can break through by harnessing nostalgic memories. Brands reviving beloved memories and icons from the past not only captures our attention, but drives results. Halifax's recent run of classic character-driven ads is a perfect example.
After suffering the biggest ad awareness drop on a list of the UK's 30 biggest banking and building society brands in 2015, Halifax licensed an impressive run of classic characters to front its new impactful brand strategy. These include Top Cat, The Flintstones, Shaggy and Scooby, Thunderbirds, The Wizard of Oz and Ghostbusters. BrandIndex figures, which tracked the effectiveness of the initial Top Cat campaign, showed a significant increase in Halifax's Ad Awareness rating. The ads also topped the likeability charts.
It's not just high street banks that are looking to stand out among the competition. All retail brands are competing fiercely to be front of mind among consumers.
Holiday season is the most important time of the year for retailers, with the big players fighting to be the present below the tree on Christmas Day. 2017 was no different, with a host of character-driven Christmas campaigns launched to drive emotional relevancy for present purchasers. While John Lewis' "Moz the Monster" faced off against Aldi's "Kevin the Carrot", it was Marks & Spencer's use of Paddington, with his old hat, duffel coat and love of marmalade that won the hearts of the British public.
Licensing logistics
With digital video content, video ad spend and new delivery platforms set to increase, demand for scroll-stopping, iconic content will only rise, as will the complexities to clear and license it. There's just one problem with nostalgia – someone probably owns it. Iconic film, characters and content are valuable pieces of intellectual property. Creators are becoming increasingly aware of the value of their creations and demanding their due for its use. Image rights, music labels, publishers, studios, estates, artists, even other brands – the potential complexities of licensing require an increasing level of expertise.
So, what does the future hold? As content evolves so do its delivery platforms. PlayStation headset sales recently topped one million units. Facebook confirmed, in 2016, that there had been one million hours of 360 video consumed in Samsung Gear VR. How long before we see brands recreating nostalgic content to immerse viewers into virtual worlds they know and love? Who wouldn't want to bust some ghosts with Ray and Egon?
Licensing is already an established component in branding the technology of the future. In 2018 Greenlight worked with BASE Hologram Productions to return Maria Callas, one of the greatest opera singers of all time, to the stage using state-of the art holographic digital and laser technology. Greenlight's ongoing work with Salesforce, the CRM behemoth, enabled it to brand its cutting-edge AI tool "Salesforce EinsteinTM".
Next-generation technology anchored by recognisable storylines and characters will always make for a powerful combination. As we move into the future, as media fragments further and technologies emerge, culturally iconic films, characters and icons will remain highly effective ways of gaining attention.
That's where the power of nostalgia will always lie, in its ability to deliver a moment of trusted recognition. The only restrictions? Your creative and legal licence to use it.
The legal bit
• Allow enough time. Rights clearances do not happen overnight and in complex cases that encompass multiple rights, can take months.
• Be prepared creatively. While you might not have all of your ideas in place at the start, outlines of how a campaign might look serve as useful guides for rights holders and help reduce potential issues further down the road.
• The rights to music tracks can often be complex, including multiple publishers.
• Brands must ensure creative boundaries are respected. Just because you have cleared the rights to a property does not mean you have unlimited licence to use it.
• The devil is in the detail and sometimes additional rights can hide in plain sight: trademarks, artist copyrights, speeches can sometime be overlooked... Make sure you review all creative materials with a fine-tooth comb and lean into clearance experts.