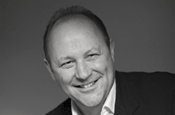 Proctor launched MindShare Worldwide, WPP's first media investment
management agency, in 1997.
Philip Thomas, Festival CEO, said: "Cannes Lions Presidents are world
leaders and global thinkers, and we are delighted to have someone of
Dominic's outstanding record in developing the media space worldwide
chairing the Media Lions jury. His accomplishments and breadth of experience
speak for themselves, and we very much look forward to working with
him."
Proctor added: "This is a fantastic time to be a media professional because
our role has never been more important to our clients. The time is right to
celebrate that fact and to build on it for the future. The Cannes Media
Lions give us that chance, so I am delighted to be heading the jury."