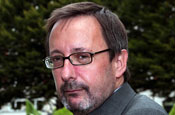 The group is trying to prevent its agencies from paying production houses before the agency receives payment from a client. Industry bodies say the move could jeopardise the business model of production houses.

The initiative, which Omnicom is also trying to introduce in the US, would also implement a form of sequential liability whereby production companies bear liability if a client reneges on its contract with an agency.

Under the current standard trading terms, agreed by ISBA, the Advertising Producers Association and the IPA, production companies are paid around 50 per cent of their fee upfront with the final 50 per cent paid within 28 days of delivery of a film, and agencies bear the costs should a client withhold payment.

It is understood that as yet, the new terms have not been accepted by any London production companies.

James Studholme, the managing director of Blink, said: "If sequential liability was accepted as a principle, it would be life-threatening to the vast majority of production companies in London."

The APA and IPA are currently in discussions with Omnicom's UK shops in an attempt find a resolution to the situation.

Steve Davies, the chief executive of the APA, said: "No business can operate on the basis that the company it provides services to only has to pay if and when someone else pays it."