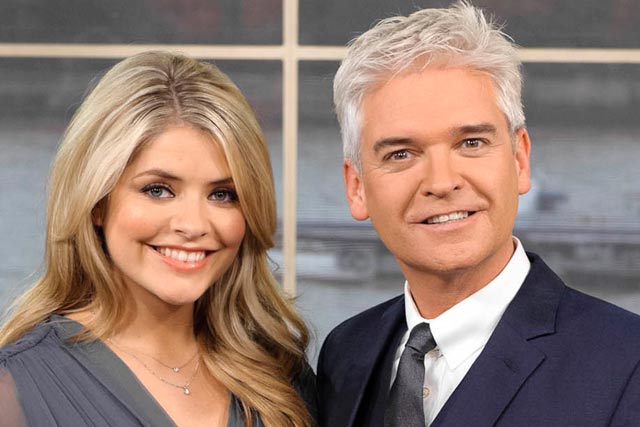 During 80 hours of popular UK-originated soap, drama and reality programming shown between 23 April and 23 May, Dolce Gusto was on screen for 295 seconds – the time equivalent of almost 10, 30-second ads.
Wrigley's Gum was on screen for 270 seconds, with unpaid prop placement appearances in 'EastEnders' mainly, as well as 'Shameless', 'Hollyoaks' and 'Law & Order'.
The research was carried out by NMG Product Placement, which arranges prop placement and records and evaluates more than 6,000 brand appearances from 1,135 programmes, on more than 20 TV channels.
NMG arranged prop placements for many of the brands ranked in the top 20 by screen time, including Wrigley and Blackberry Bold, which had 148 seconds.
BlackBerry's time included a 25-second appearance on 'The Apprentice', as well as time on ITV soap 'Emmerdale' and BBC's 'Waking the Dead' and 'Waterloo Road'.

Nokia and Apple also placed in the top 20, while several alcohol brands – including Bulmer's, Foster's and Bombardier – appear thanks to exposure in the major soaps and 'Two Pints of Lager'.
The data does not measure the prominence of the products or brands during the screen time, or how big the watching audience was.

Some brands in the top 20 appeared via prop-placement deals and some by serendipity – Dolce Gusto was the only one to have agreed a paid-placement deal.
The estimated £100,000 deal was agreed in February between Nestlé, its media agency Mindshare, and ITV, and made history as the first paid-product placement deal on a UK-produced television programme, following the relaxation of regulations.
Top 20 brands appearing in product placement
BRAND
SECONDAGE
COMMENTARY
Dolce Gusto
295
ITV's This Morning paid for
Wrigley's Gum
270
Predominantly EastEnders, also Shameless, Hollyoaks, Law & Order
BlackBerry Bold
148
25 second feature on The Apprentice also Case Sensitive, Waking the Dead, Vera, Waterloo Road, Emmerdale
Bulmer's Cider
131
Predominantly Emmerdale, Coronation Street, Shameless and BBC 1's Exile
Fosters
114
Predominantly Emmerdale also BBC 1's Exile
Gordon's Gin
113
Predominantly Emmerdale, Two pints of lager, Hollyoaks also BBC 1's Exile
Kleenex Tissues
92
Predominantly Eastenders, Waterloo Road, Coronation Street, Vera"
Bombardier
89
Predominantly in Two pints of Lager
Relentless
85
Emmerdale
Love me Naked
84
Hollyoaks salon and Two Pints of Lager
Carlsberg
84
Vera, Emmerdale, Casualty, Coronation Street and Two Pints of Lager"
Chrysler Voyager
81
BBC1 The Apprentice
iPhone
80
BBC1 The Apprentice, Emmerdale, Exile, Case Sensitive, Holby City
Fairy Liquid
79
BBC1 Life Of Riley, Waterloo Road, Hollyoaks, EastEnders, Coronation Street, Casualty
Royal Mail
77
Masood Ahmed, postman, EastEnders
Nokia Mobile
76
EastEnders, Coronation Street, Vera, Waterloo Road ,Doctor Who
National Lottery
73
EastEnders, Coronation Street, Hollyoaks, Emmerdale, Law & Order, Waking the Dead"
Neal Voice Recorders
73
Vera, Hollyoaks, Doctors, Lewis,
Dr Pepper
73
EastEnders, Lewis
Kronenbourg
72
Two Pints Of Lager
Adidas Clothes
71
Two Pints Of Lager, EastEnders Hollyoaks, Coronation Street, Lewis