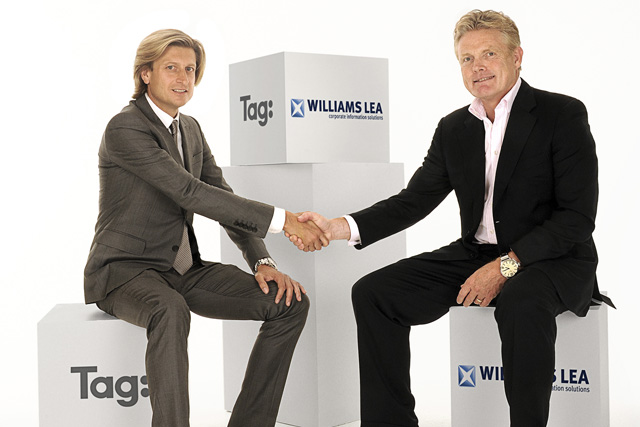 The move will see Tag become a standalone business division of Williams Lea, where it will continue to operate under its own brand and the same senior management team.

Tag is currently the largest independent agency of its kind in the world, offering a range of design and creative production services.

The company has more than 1,000 full time and 1,500 part time employees, and generates a turnover of around £100 million per year.

It has production hubs in cities such as London, New York, Melbourne, Sao Paulo and Delhi, as well as 35 facilities based in brand marketing departments and advertising agencies.

Williams Lea, a subsidiary of Deutsche Post DHL, is one of the largest providers of corporate information solutions in the world, working with clients including AstraZeneca, Cancer Research UK and Molson Coors.

Headquartered in London, the 190-year old company has approximately 9,000 employees worldwide, and operates in 28 countries.

Tim Griffiths, the chief executive of Williams Lee Group, says the company's acquisition of Tag makes for a perfect match: "Together, we now have a unique, integrated proposition to meet the marketing services requirements of global brands. As the industry evolves, we are strongly positioned to benefit from the new opportunities it will create."

Steve Parish, the chief executive of Tag, adds: "We believe this deal is a paradigm shift for the industry. In order to take Tag to the next level we need to be able to offer both a broader range of services and a bigger geographical footprint. This deal gives us all this, as well as the scale to deliver unique, end-to-end, marketing solutions."