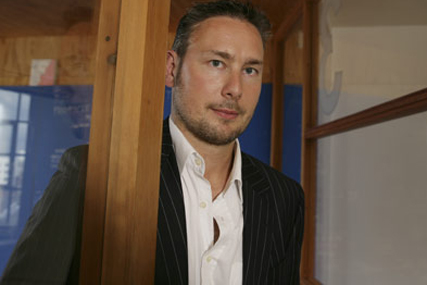 Blunden, who has been at Profero since 2004, will be replaced by the agency's global planning director and former managing partner of VCCP, Dale Gall from February.
Blunden was promoted to the chief executive role at Profero in January following the departure of Daniele Fiandaca, Profero's European chief executive.
Gall said: "My first thought on accepting this role was how much I would miss the incumbent, Nick Blunden but he has given London a great platform to build on and I am looking forward to taking on the challenge.
"Profero is a unique business. There is nothing out there in the market using media, technology and creative to solve business and communication problems as successfully as we do."
Blunden said: "I feel honoured and privileged to have had the opportunity to work at Profero for the last six and half years. It is an extraordinary agency with a unique mix of people, skills and capabilities, which I am absolutely certain will continue to go from strength to strength under Dale's leadership.
Earlier this year Profero's founder Daryl Arnold left the agency to start up a business in Singapore, leaving his role of global chief executive to his brother and co-founder, Wayne Arnold.
Arnold said: "It is a new and exciting chapter and myself and the rest of the team could not have wished for a more perfect candidate. Dale's leadership, strategic thinking and client acumen are just what we need to continue delivering great work for our clients."