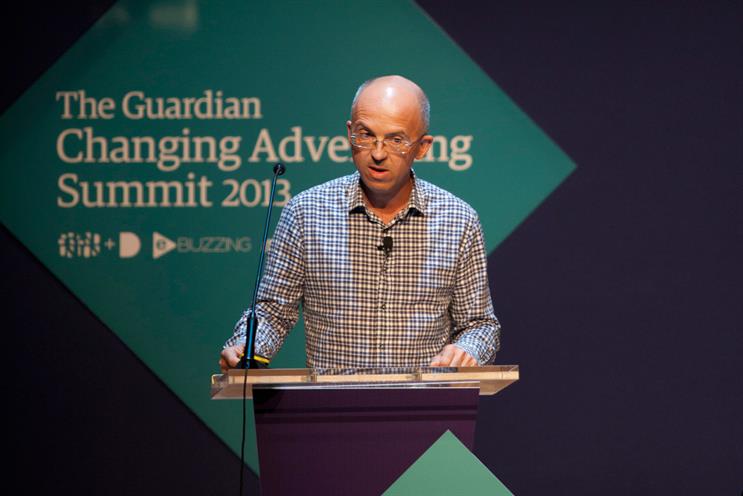 At last week's Changing Advertising Summit, online video was described as the "great undiscovered opportunity" by Ebuzzing's co-founder Pierre Chappaz, who believes we are in the midst of a video advertising revolution. Media buyers are not so convinced.
Finding appropriate video content remains a challenge for brands, given that 100 hours of video are uploaded on to YouTube alone every minute. Currently, agencies strike deals with broadcasters' catch-up services, YouTube and website publishers to run video ads around relevant content.
Camilla Day, the head of digital display, video and online trading at PHD, stresses the importance of quality content, adding: "One of the challenges for 2014 is that growing advertiser demand will potentially outstrip quality video inventory."
Adspend for online video grew 86 per cent year on year in the first half of 2013 to £135 million, according to the Internet Advertising Bureau. Video's share of online and mobile display rose to 18 per cent from 12 per cent last year. The roll-out of 4G is driving mobile video advertising, which grew to £23 million.

Further growth in video advertising will be driven by programmatic buying, the automated system for finding video audiences in real time. These audiences can be located by demographics, by interests or through keyword searches.
Nick Reid, the UK managing director of TubeMogul, says programmatic buying is the future: "There's going to be a huge quantum shift." In 2012, about one-tenth of UK online video advertising was traded through automated systems. This is expected to reach 40 per cent by 2017, SpotXchange research says.
Reid believes it will help media agencies avoid some of the chaos associated with finding the best video content and make it simple, effective and accountable. But this automation will never do away with the need for insightful and informed media planners and buyers, Day says.
Despite acknowledging that contextual targeting and re-messaging or sequential messaging of creative are clever ways to target audiences automatically (using first- and third-party data), Day says the human touch is still required to develop the optimisation strategies to ensure best delivery.
Automated video buying has the same risks as automated display advertising – you lose sight over where ads run and they could end up in places that hit audience targets but are undesirable. As James Hilton, the co-founder of AKQA, warned at the Changing Advertising Summit, brands can look like they are "wearing dirty coats and standing outside primary schools" when they get real-time marketing wrong.
John Baylon, the group digital trading director at Starcom MediaVest Group, believes the future will be real-time and addressable, aimed at each household according to their metrics: "There are benefits for everyone from automated systems, and the consumer also gets a more beneficial experience."
Automation is growing but its future remains uncertain, with "do not track" mechanisms threatening the use of all-important cookies. Media buyers, meanwhile, believe that their skills, judgment and knowledge will always be required to make online advertising work, however automated it becomes.