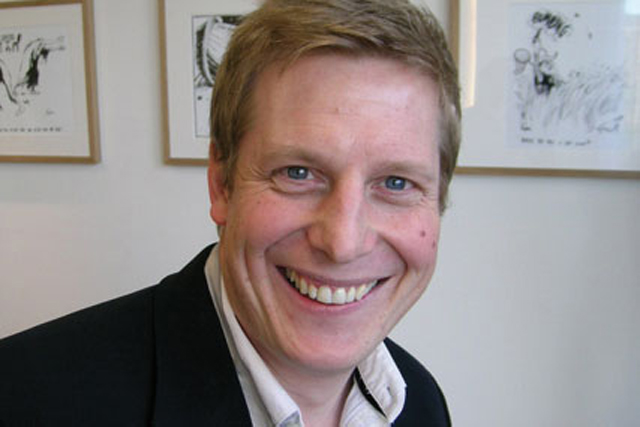 Representatives from Dentsu's trading desk Amnet, Guardian News & Media, BSkyB and the media trading service The Exchange Lab told assembled executives from across the industry they expect creative agencies to adapt copy in real time in the future.
Sacha Bunatyan, the chief operating officer of Amnet UK, said: "We're not engaging with the creative agencies enough at the very beginning, to understand the big idea they want to communicate.
"It's an opportunity for us to feed through insights into how creative is performing on different platforms, to ensure that they can update the creative and bring it into this real-time ecosystem."
In the panel discussion on 'Programmatic Frontiers', the four experts discussed how advertising will adapt over the next three to five years to the rise of programmatic buying, which is increasingly used to serve ads in targeted spaces online, often through "surplus" inventory.
Veerle De Lombaerde, the global product director of The Exchange Lab, said she expects trading desks and creative agencies to work together more closely in future.
De Lombaerde said: "I think that's really going to start to create the step change in how [programmatic buying] is used in the whole marketing range."
She added that trading desks had a duty to "demystify" the process to the wider marketing industry.
"It's part of our responsibility talk about what it can deliver as a communications strategy, and to work with creative agencies to deliver that strategy and use the tools, rather than focusing on what the tools do," she said.
Tim Gentry, the revenue director of Guardian News & Media, agreed that creative agencies are not using the opportunities real time buying offers regularly.
Gentry said: "There's broad spread adoption of programmatic buying strategy, with real time bidding (RTB) as a sophisticated way to execute traditional buys.
"But that's broadly a media strategy, rather than a creative strategy. We don't see huge amounts of use of real-time creative."
The panel followed research launched at last week's Association of Online Publishers conference, which found that three quarters of online publishers expect programmatic buying to increase in the next year.
De Lombaerde said: "It's a conversation that we need to start having, because there's a lot of opportunity for programmatic to lend its distribution channels to a creative idea in a useful manner."
The Exhange lab is considering talking to creative agencies about AB testing for creative work, ahead of pitches. She said closer collaboration with bidding platforms could offer creatives an insight into adapting work for different platforms:
"What works on TV is not necessarily the right messaging for programmatic," de Lombaerde said.