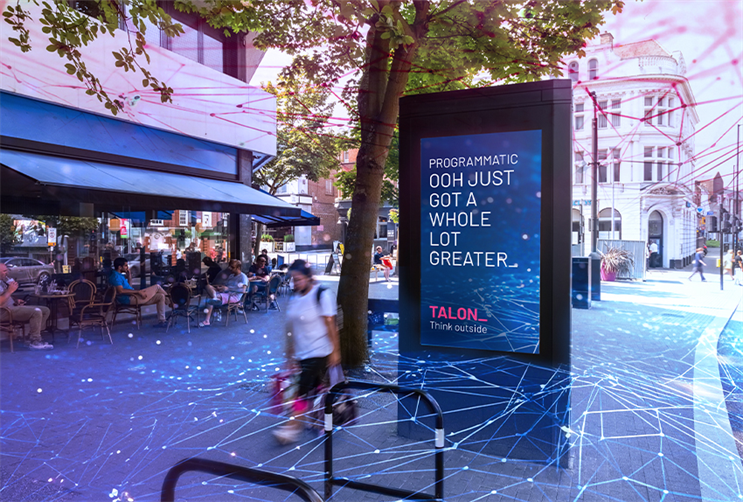 Inflation, recession and supply chain issues show no sign of going away as 2023 continues and for both brands and consumers, every penny counts. 
The need to deliver on concrete business objectives is greater than ever. Sales are more valuable and marketers need to demonstrate that spend is generating tangible returns for the business. This means changing tack.
Marketers traditionally default to online channels in times of crisis. Click-through-rate (CTR), website traffic and digital sales are all black and white pieces of data that can be visualised within a nice shiny dashboard. 
But now every channel is more digital. Omnichannel strategies allow brands to reach consumers across a myriad of touchpoints - and importantly we can see exactly how effective they are. That said, no channel is evolving quite like OOH which looks to be a beneficiary of a continued recovery for the remainder of 2023 despite a predicted Q2 drop for TV.
So why should OOH advertising be at the forefront of marketers' plans and how can it be used alongside online targeting strategies to effectively reach people in the real world?
Beyond brand building
Billboards, posters and digital screens are all go-to assets for any advertiser trying to drive brand fame and reach audiences at scale. But for many, this is where their perception of OOH's effectiveness ends. 
OOH is often thought of as a top-funnel, brand-building medium and nothing more. A growing bank of evidence alongside new benchmark data, however, demonstrates yet again that the media channel's role extends far beyond this. The data also highlights how behavioural targeting within OOH can provide a meaningful boost to mid-and-bottom funnel metrics. 
OOH outperforms digital & social effectiveness
Talon's intelligent, programmatic OOH platform, Atlas, successfully facilitates the transfer of online audience-first strategies into OOH. Targeting consumers based on their real-world behaviours, Atlas allows advertisers to reach consumers at multiple touchpoints across their daily lives. Speaking to more of the right people with content relevant to them ensures large-scale audiences are shepherded through the purchase funnel. Brand preference, consideration and purchase intent all benefit from this approach.
Industry benchmark analysis demonstrates that programmatic campaigns using Atlas are 1.3 times (or+34%) more effective at driving brand preference than social media, and drive +15% higher levels of brand relevance. Audience-first campaigns activated via Atlas generated a +5.2% increase in purchase intent. This is a marked increase on social media channels (which generate a 2.0% increase in purchase intent).
The landscape is changing. The opportunity now exists for brands to extend data-driven approaches into the real world and those doing so are reaping the rewards. 
Audience first
Your target audience does not distinguish between the formats or devices through which they are exposed to your brand. This is exactly why all planning should remain audience-first. The ability to lift online targeting strategies into OOH, via platforms like Atlas, means your activation approach can be just as seamless and integrated as your consumers' experience, regardless of the channel through which you're activating them.
In addition, these OOH targeting techniques are, by their very nature, one-to-many and GDPR-compliant. An enhanced and refined focus on offline channels reduces a brand's reliance on the cookie and better prepares an organisation for the upcoming day when the third-party cookie is phased out. 
OOH: the new opportunity
This is a call to arms for brands. OOH is a tried-and-tested medium, its capabilities well known. But there now exists an opportunity for brands to harness OOH's potential in delivering uplifts that exceed benchmarks seen across online channels, which are traditionally associated with mid-and-bottom funnel metrics. 
OOH's classic "top-of-the-funnel, brand building" label shouldn't be disregarded - but nor should marketers make the mistake of relying on outdated perceptions. Brands have a massive opportunity to extract value from outdoor's mass reach and its proven impact on mid-and-bottom metrics, whilst also driving direct sales. The winners will be those willing to embrace technology to plan audience-first rather than device-first. 
 Nicola Fox is head of programmatic at Talon
Talon is a proud sponsor of the Campaign Tech Awards, showcasing the achievements of amazing companies who share our passion for all things tech. At Talon, we combine a heady mix of creativity, technology and data to connect with audiences and these awards are an incredible platform to elevate the amazing work being powered by creativity, tech and data industry-wide.