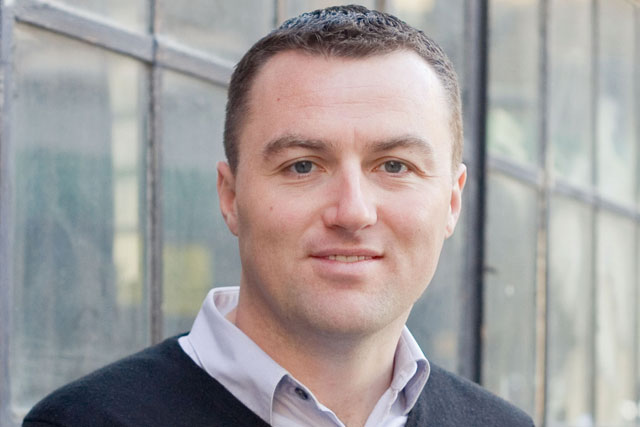 In the early 2000s, I got a call from an old contact telling me she was heading up sales for the search engine Google in the UK. She gave me the pitch, short, text-only ads targeted by keywords. Looking back, and given what's happened since, I should have been excited, but I wasn't. In fact I thought it was a silly idea.
I couldn't use any of the principles I'd been taught in media planning around demographics, reach and frequency and even negotiation, as it was bought in an auction. Search advertising was not for me or the agency I worked for.
I can imagine that meeting happened thousands of times around different agencies, as we just weren't cut out for search advertising, in terms of skills or business model. It's taken agencies ten years to catch up, building out new teams, developing new skillsets and new models of remuneration that suit.
Fast forward to today and there's a striking similarity to programmatically traded display. The IAB forecasts 47 per cent of display will be traded programmatically in 2014, rising from zero in 2010. This has huge implications on media buying businesses. Four years ago, every impression within digital display was bought over the phone, using panel-based audience measurement to back it up and agencies were built to work in this way.
Today, and the market is growing quicker than ever, being driven by a whole new set of dynamics. People working in this area now need to be comfortable around technology and be incredibly data literate, using actual audiences for targeting rather than panels. The days of faxing over an insertion order and presenting results a month later are over.
Programmatic teams are on the platform all day, tweaking pacing, adjusting white lists, making real-time adjustments to drive performance. Media agencies with incumbent teams with an "old" skillset need time to swap the wrong people out and the right people in, this happens when any industry goes from manual trading to automated.
But this is an industry built upon its real-time credentials and advertisers are keen to reap the benefits of programmatic now. As with search, programmatic is becoming a specialism and a new wave of businesses have emerged. These companies have been built from the ground up, hiring and nurturing talent with the right skills, investing in bespoke technologies and tools, and operating with a market relevant business model.
The most advanced advertisers are just not willing to wait for media agencies to catch up and are fully aware the trading desk model is limited in capability and financially opaque.
The trade press is full of stories citing big brands who do not believe their agency can do the job required in programmatic, and with that comes opportunity to disrupt the agency landscape, just like search did ten years ago.