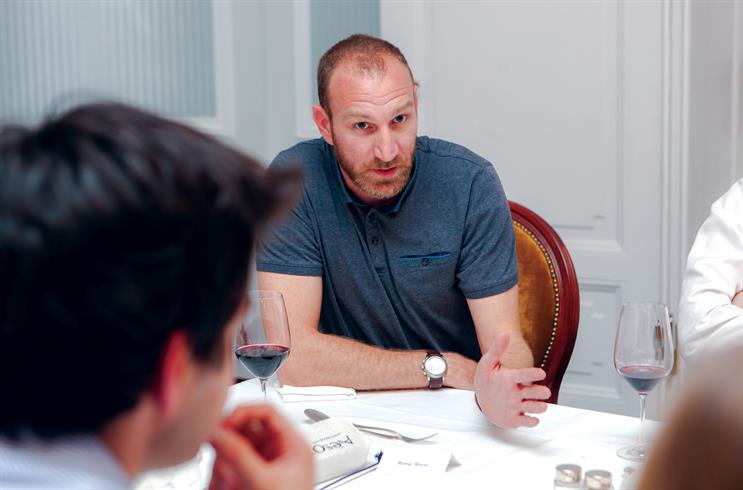 feature brought to you by TubeMogul
Programmatic TV is coming to the UK – data-driven advertising that reaches targeted audiences beyond age and gender. The only real question that remains is: when? To mark 60 years of TV advertising this September, Campaign, in association with TubeMogul, hosted a fiery debate on the eve of the Dmexco conference in Cologne. Leading marketers and industry experts explored what the next 60 years holds and – unsurprisingly – programmatic TV was at its core. After a gentle celebration of the past 60 years, Campaign's associate editor, Kate Magee, turned the conversation to the leading topic: is programmatic TV the future for the UK? The simple answer was yes, but there is the odd challenge. The brains behind the marketing of some major brands got to grips with the issues and answered these key questions…
Programmatic TV has travelled internationally – but is it coming to the UK?
Despite the digital revolution, traditional TV buying and selling methods have stuck in the UK… but, increasingly, the industry is showing a hunger for a simpler, more efficient and quicker (younger) model. Moneysupermarket.com's David Harling said that the industry has an "appetite for programmatic" and eBay's Jean-Baptiste Goux would like to see "smarter TV", but TUI Group's Sammy Austin wanted to know if the British industry is really ready just yet. Most agreed that there is a broad need for education about what programmatic means for everyone, including the audience. Once the industry has
the knowledge, there will be no holding it back.
How will programmatic TV surprise?
It will bring a welcome culture change to the industry in the UK. Programmatic TV can't happen in a vacuum – the industry has to work together on what is possible and solve inevitable issues. Kantar Media's Alex Kuhnel argued that the industry is starting to turn this way, due to the increased demand for openness, and so is ready. The brand marketers did express frustration at the status quo: they felt there is a lack of transparency when it comes to measurability as media agencies avoid giving all the stats for fear of losing business. Programmatic will end that and, to unleash the technology's potential, brand marketers require media agencies, media owners and technical providers to be open.
What are the main challenges?
Not enough people in the industry know exactly what programmatic is and can do. Austin said the industry has to understand "the benefits, possibilities, risks and limitations". Furthermore, measuring the success of every advertising campaign is not just a perk, it is now essential: brands must have complete faith in the metrics that programmatic offers – this is a confidence-building exercise. The measurement provided needs to be "robust, future-proof and evolve with the TV audience,'' Goux added.
Can programmatic TV help creatives?
The way audiences view TV has changed, yet TV advertising has remained relatively traditional. Programmatic promises disruption – and this can only be a good thing, Fiat Chrysler Automobiles' Claudio Annicchiarico argued:"The more digital TV goes, the more brands can vary their messages." With a range of creatives to suit a variety of audiences, costs would increase, Harling suggested. But there was consensus about what technology can do: think innovatively, create multiple stories and keep costs under control. We're no longer shooting on film – digital lets us shoot smarter; programmatic lets us deliver smarter.
Why should we be excited?
Programmatic TV has the potential to please advertisers, audiences and the TV industry. TubeMogul's Nick Reid explained that programmatic does this with targeted automated trading: "We live in a disjointed world, so brands need to reach disjointed audiences."