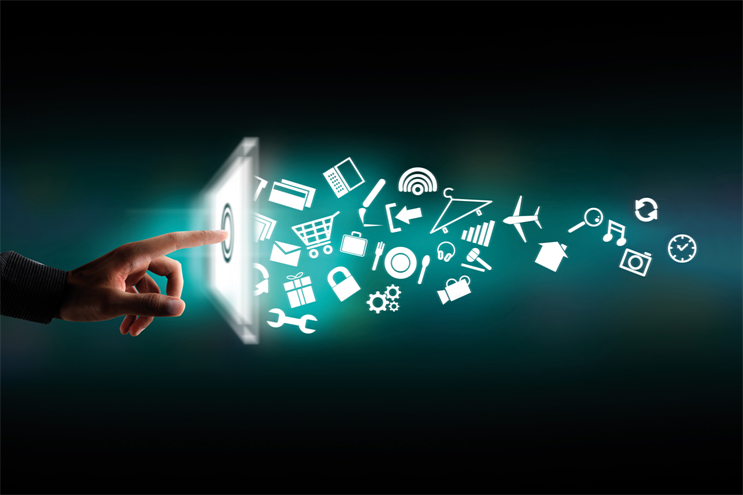 If digital marketing is sometimes opaque, programmatic advertising is on the darker edge of that spectrum. Where does every penny spent actually go? Can clients really be convinced that they're receiving full value? And, as a result, is programmatic fit for purpose?
Programmatic marketing as an ad­ technology is 10 years old. Any digital system that's 10 years old has changed itself unrecognisably in that time – or disappeared. Has programmatic kept up?
Over the past months, Brian O'Kelley CEO (pictured) of AppNexus, and the inventor of programmatic marketing, fears not: "One of the traditional knocks against programmatic advertising is that the ecosystem – the infrastructure that delivers the ad – is cluttered and inefficient. Between a consumer clicking on a page, or opening an app, a single impression might bounce between half a dozen networks and supply­side platforms."
The new age of marketing is here. Come to the Programmable Marketing Forum on Wednesday 8th June and you're already ahead of the curve.
It's not just the networks, there's a load of other tech and suppliers piggy­backing on that one click: "Each network takes a cut from the original advertising spend – so do third­party verification vendors, rich-media vendors and data management platforms. In theory, marketers could lose over half their campaign budget paying intermediaries."
And so O'Kelley is on a mission to clean up the system, to make the supply­chain more efficient: "We need to forge as direct a path as possible between advertisers and digital publishers."
What's frustrating, he says, is what the intermediaries actually provide and charge for, is actually available free for marketers these days if they're on major platforms: "Viewability measurement is important – but you don't need to pay a third­party vendor if your DSP provides accredited reporting at no cost. And so on. Many services that used to be add­ons are now commoditised. Networks themselves were once important providers of liquidity but as the programmatic market has scaled, liquidity is less of a concern. "
The issue is largely about budget and spend – there is a lot of wasted cash – but there is a broader, more holistic impact that could have dramatic consequences on the industry if it's not straightened out:
"Duplicating layers take a serious toll on user experience. The more tags publishers drop on a page, the more latency and weight. This drives consumers mad, creating slow load times and chipping away at data plans. It's partly what motivates ad­blocker use.
"Streamlining the supply chain improves the moral economy between consumers, publishers, and marketers."
[crosshead] You and me have the solution O'Kelley's answer to these problems is a more personalised internet – he calls it programmable marketing. Your Twitter and Facebook homepages are unique to you – as is your Amazon and your Netflix.
This basic principle needs to apply to advertising too, in a simple, clean way: "Programmable marketing is about building customised consumer engagement across an increasingly personalised internet. Companies specialising in data analytics and algorithmic strategy and execution are essential in this new landscape.
"In fact, there's a ton of room for value­add intermediaries! If you're a network specialising in arbitrage, you're not really adding great value anymore. If you're a programmatic media company that builds sophisticated algorithms, then you have a bright future."
Not only does the Programmable Age rip out this handbrake technology but it also makes everything a whole lot more transparent for the budget holders: "Over­complicated supply chains create opacity. The more an impression bounces between intermediaries, the tougher it is to vouch for quality.
"Our data science team at AppNexus studied the problem extensively and found that arbitrage is an open door to invalid traffic and inventory.
That's one problem. The second is that over­complicated supply chains do not lend themselves to transparent pricing. It's hard to understand where the ad dollar disappeared, though it's clear that it went somewhere."
O'Kelley says that the basic philosophies behind programmable marketing – efficiency, transparency – aren't unique but they are fundamental. That's the difference: "You can't execute that level of sophisticated, bespoke consumer engagement with a messy supply chain. You can't be programmable and opaque."
The new age of marketing is here. Come to the Programmable Marketing Forum on Wednesday 8th June and you're already ahead of the curve.