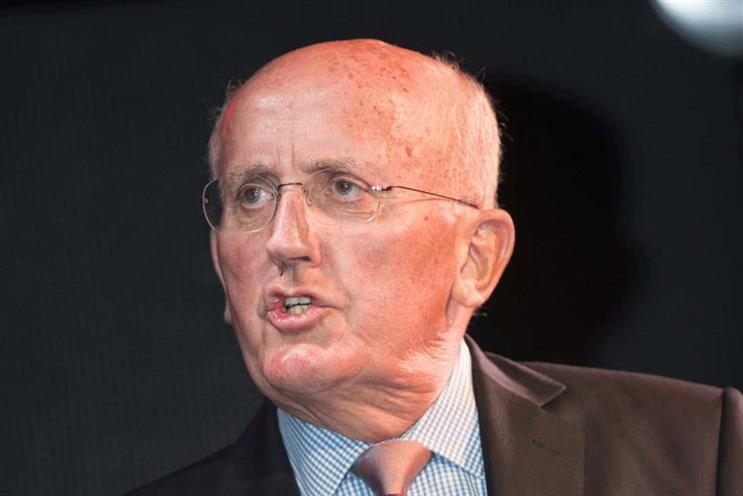 Media agencies and advertisers that fund TV shows are under scrutiny after the media auditor John Billett accused Channel 4 of a conflict of interest over its deal with Group M.
As Campaign revealed last week, Billett has written an explosive letter to Charles Gurassa, the new chairman of Channel 4, in which he alleges the broadcaster's relationship with Group M has "the potential to damage the best interests" of advertisers.
That is because, Billett says, Group M buys ads on Channel 4 while its content arm, Group M Entertainment, co-finances TV programmes such as The Jump.
Billett's view has provoked a heated reaction – not least from Channel 4 and Group M, which strongly disagreed with many of his claims.
Channel 4 denied there is a conflict of interest, adding that GME "does not sell" shows to the broadcaster. GME co-finances "a small number of shows" that Channel 4 commissions from independent producers.
Group M states that Billett misunderstands how it operates and that GME is run independently from the group's media agencies.
Some say Billett is right to raise the issue of programme finance, which has taken off in recent years among all the major commercial broadcasters and agency groups.
The fear is that the TV ad sales market is being distorted as broadcasters may be giving agencies extra discounts or free TV spots in exchange for programme finance that sit outside a "share" deal: an agency's commitment to spend a certain amount of money with that broadcaster.
"I agree with a lot of what Billett said, but I would be hung, drawn and quartered by my traders if I said anything publicly," the chief of one media agency says.
But others accuse Billett of being out of touch and self-interested, as he wants to promote his company, ID Comms. Furthermore, media auditors need to raise their game to understand the more complex TV sales landscape, which also includes video-on-demand and sponsorship.
Supporters of programme finance add that they have helped a lot of shows get on air at a time when broadcasters' budgets are being squeezed.
Yes
Brian Jacobs, founder, Brian Jacobs & Associates
"If any organisation is selling content to a broadcaster while buying airtime from the same broadcaster, everyone will assume there's a connection between the two. If the two are separate, then there's a need to be clear to clients."
Yes
Jenny Biggam, co-founder, the7stars
"Ad revenue that is hidden from media auditor pools and share deals distorts the market. Advertisers are concerned about lack of transparency and it is up to agencies and auditors to ensure clients are not disadvantaged."
No
Bobby Dinn, investment partner, Goodstuff Communications
"Programme finance, done in the right way, is a progressive approach for clients, broadcasters and agencies. The current scale of activity means it's merely scratching the surface of the total TV ad market. It is one to watch."
Yes
Mark Boyd, founding partner, Gravity Road
"But if it protects revenues into UK programming budgets, we should welcome it, especially with so much US competition now. Whether there should be more transparency between agencies and clients – that's worth further discussion."