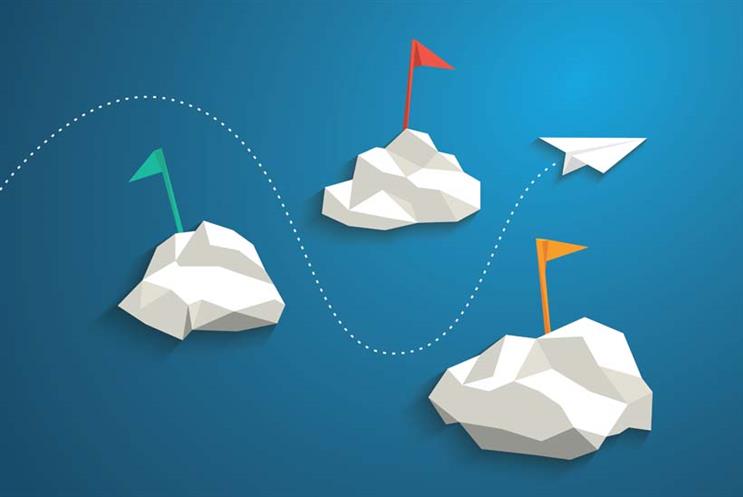 In our recent live Q&A, Sarah Ellis-Jones, director of business development at Aquent and Vitamin T, and Samuel Blake, head of delivery at Aquent and Vitamin T, responded live to your pressing career questions. Here we have summarised the key questions and answers to help you prepare for a successful year ahead.
What are the most highly sought after skills at the moment and what will set me apart in the industry?
Samuel Blake: The most sought after skills are still within the user experience space, especially the perm market. You will be at an advantage if you have a good knowledge of coding, front end development and digital. Some of the coding languages we're finding to be in demand are the standard HTML and CSS skills where you can easily handle the CMS and manipulate web pages. Email development skills are also in demand. In addition, experience with the Bootstrap coding framework, Jquery or Javascript are also desirable.
Sarah Ellis-Jones: The ability to articulate and 'sell' your soft skills will help to set you apart in an interview situation (as well as day-to-day working life). These will help you in any role.
What do recruiters and employers want to see from a candidate during an interview?
SE: The best interviewees are prepared, timely, know their skills (soft and technical) and how to articulate them. They will have researched the business they are meeting and the role they're applying for, as well as how that role sits in the business landscape they're applying for. I always tell people to enjoy interviews. I know it sounds cheesy but if you're relaxed and on the front foot it will come across to you interviewer.
From left: Samuel Blake and Sarah Ellis-Jones at Aquent and Vitamin T
Which jobs in the sector are offering the highest salaries?
SB: Generally speaking, the highest paid roles are the senior positions within UX, front end, creative directors, senior, lead or 'head of' roles. We tend to see a higher pay bracket within the financial and management consultancy sectors.
SE: This is a tricky one as most people will have embarked on a career route they're most passionate about. If it's a question of maximising your pay in your existing area, as you become more senior you will be rewarded accordingly. Try researching company structures and understand what routes, experience and training others have taken to get to where they are.
Will there be more opportunities for freelancers in 2017?
SE: The freelance market has been buoyant in 2016 and building a 'portfolio career' is great. Know what you are looking for and align this with your core skills. Get out and network. Meet people. We run regular portfolio reviews with industry experts, which freelancers find very useful to polish their presentations. Make sure you take responsibility for your own learning because no one will invest in you as a freelancer except you!
SB: Whilst it is difficult to precisely predict the freelance market in 2017, some of the main essential tools to help you stand out as a freelancer or contractor are: 1. Social media exposure - make sure your online profile is updated and consistent with what you're looking for; 2. Networking - get yourself to events; 3. Maintain relationships with your clients to generate re-bookings. 4. Be open to compromise especially in a very competitive market.
As a mature professional, are there any creative roles I should or shouldn't apply for?
SE: I wouldn't say don't apply as there is more of a push towards diversity in the workplace from a recruitment perspective, especially from trade bodies like the IPA. I think it goes back to skills and how you are able to demonstrate your capabilities against other applicants. Are there any brands or businesses that may be more open to your profile and value what you could add whilst gaining relevant experience? Hirers now look for a lot more detail and proof about relevant roles, projects and successes you've achieved than they perhaps did a few years ago, so make sure you're showing them what they need to see.
Is December a good time to apply for jobs or should I wait until the new year?
SE: If you are ready for a job search and happy to attend interviews in December it can be a great time to get ahead. We have lots of roles coming in right now where the client wants to get people in place for early 2017 (or sooner!). However, if you have lots of socialising or holiday plans and won't be able to attend interviews it's probably best to wait until the new year. Job hunting can be time consuming so ensure you have enough time to commit to it.