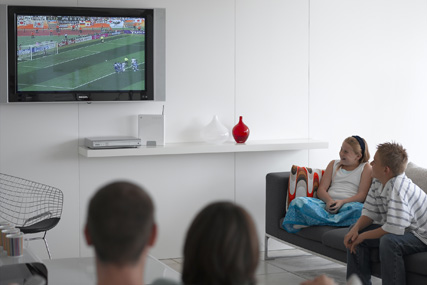 Speaking about the venture last night (24 September), Richard Halton, IPTV programme director at the BBC, confirmed that, barring regulatory problems, the first Project Canvas set-top products "will be on sale by Christmas 2010".
Halton also confirmed talks were underway with a number of content providers and potential commercial partners for the initiative, including LoveFilm, Blinkbox and the UK Film Council.
Project Canvas, described as a "free-to-air platform with a wide range of content which plugs and plays with any ISP", follows Freeview's open-platform model and will allow manufacturers to create their own set-top boxes that plug directly into the internet.
The initiative is still waiting for the green light from the BBC Trust when it publishes its provisional findings later this autumn.
If approved, the first wave of set-top boxes are expected to cost between £100 and £200 and will include a common electronic programme guide (EPG) that would allow users to flick freely between scheduled and on-demand programming.
The broadcasters behind Canvas are already assuring potential content partners the ordering of the EPG will be purely democratic, based on the most popular, and not pre-determined.
The products are also set to include a PVR recording device, so that users can store their own content, and will allow audiences to access the full range of digital without using an aerial such as Freeview, or a satellite dish.
The partners believe Project Canvas will help drive broadband across the country and be a world leader for a new type of open digital platform.