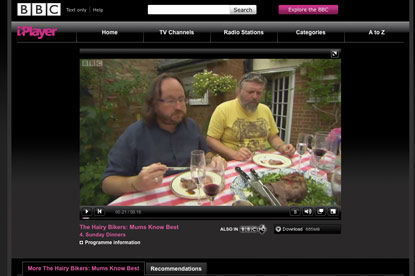 The service, which is backed by the BBC, ITV, Channel 4, Five, BT and TalkTalk, is planning to approach agencies with a view to holding a pitch for the business.

The successful agency will be responsible for handling all of Project Canvas' ad campaigns, with the venture due to spend almost £50 million on marketing and brand development in its first four years. Project Canvas is due to launch its set-top boxes later this year, which will allow consumers to access each of the participating broadcasters' video-on-demand offerings, as well as giving people access to internet content on their TV screens.

Research conducted last year predicts that, by 2014, Project Canvas could reach up to 3.5 million homes.

However, the venture still faces problems, such as keeping set-top box costs down and finding a way around bandwidth bottlenecks.

News of the advertising pitch comes a month after the BBC Trust, the governing body of the BBC, gave its provisional approval to the organisation's involvement in the project.

A spokesperson for Project Canvas said: "If Project Canvas is approved a venture would be formed that would, amongst other things, own and market a consumer brand. If that happens, the venture would be looking to speak formally to a range of agencies, but while the partners are thinking about what the venture's requirements might be, that's about the extent of it."