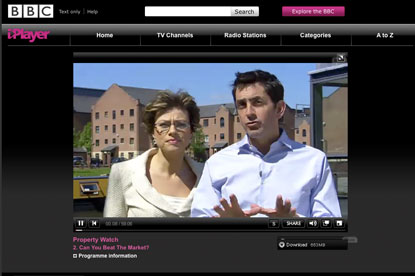 The broadcaster attacked the endeavour yesterday by saying that the BBC should not "develop, promote and operate its own means of delivery", as well as expressing concern over the rigorousness and transparency of the Trust's consultation on Canvas.
Project Canvas would bring BBC iPlayer-style content to digital set-top boxes.
In a statement, Project Canvas said: "The enormous consumer benefits that internet-powered TV can bring should not be restricted to paying customers.

"An open, standards-based platform that enables a far greater range of content providers to enter the market will be good for content owners and good for consumers, who gain a subscription-free alternative.
"Freeview and Freesat transformed digital TV, and showed what standards-based platforms can do for audiences and the industry.

"Canvas has the potential to do the same for the next generation of TV, bringing content on-demand from a huge range of providers into the living room, all for a one-off fee.

"Access to the Canvas platform would be open to any third-party, including Sky."
A statement from the BBC Trust said: "In assessing the BBC Executive's application to join the Project Canvas joint venture, the Trust has followed the processes set out in the BBC's Charter and Agreement.

"The Trust's rigorous assessment will include consideration of both the public value and market impact of the proposal.

"The Trust has already concluded a seven-week period of public consultation and a second period of public consultation is also planned."