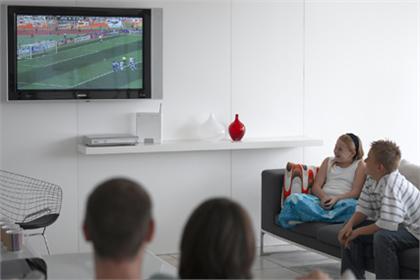 Project Canvas involves a proposal to build an open internet-connected television platform with common technical standards.
Today's OFT announcement means Project Canvas remains on track to launch in time for this Christmas.
The BBC started the project, contributing existing research and development. The contributions of the other JV Partners will be primarily financial.

The OFT has decided that it does not have jurisdiction to review Project Canvas under the merger provisions of the Enterprise Act 2002, in particular because none of the JV partners (including the BBC) is contributing a pre-existing business to the Canvas JV.

Unlike in the Project Kangaroo joint venture which was blocked by the Competition Commission in 2009, it is not proposed that the JV Partners will contribute any video-on-demand content or other business to Canvas, and Canvas will have no role in aggregating, marketing or directly retailing any such television content.

Sheldon Mills, director of mergers at OFT, said: "In the context of a start-up joint venture such as Project Canvas, the merger control provisions are designed to capture arrangements leading to the transfer of a pre-existing business.

"Our investigation has confirmed, that the JV partners, including the BBC, do not intend to transfer an existing business into the JV. Therefore, regardless of the potential significance of Project Canvas JV for the future of internet connected television, the notified proposals do not give rise to a merger qualifying for substantive investigation by the OFT."
The first wave of set-top boxes are expected to cost between £100 and £200 and will include a common electronic programme guide (EPG) that would allow users to flick freely between scheduled and on-demand programming.
The products are also set to include a PVR recording device, so that users can store their own content, and will allow audiences to access the full range of digital without using an aerial such as Freeview, or a satellite dish.
Those involved in the venture believe Project Canvas will help drive broadband across the country and be a world leader for a new type of open-source digital platform.
Last year, one study suggested project Canvas could reach 3.5 million homes by 2014 and rival established IPTV, cable and satellite networks.