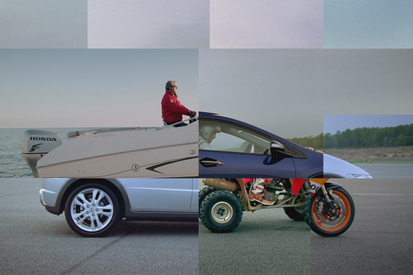 The joint venture, backed by the BBC, ITV, Channel 4, Five, BT, TalkTalk and Arqiva, will enable viewers with a broadband connection to watch on-demand services such as ITV Player and 4oD on their TVs.
The BBC Trust's decision is expected within the next two weeks.
Honda's manager for European communications, Ian Armstrong, said that Honda will shift part of its marketing budget from TV and online to take advantage of new opportunities in VOD.
'VOD is good value as an advertiser, as you can test views and impressions. Project Canvas will be able to attract a level of interest you can't get from mainstream TV as it will allow people to go into our website while still viewing the TV.'
LG Electronics marketing director Paul Trueman said the brand will create a marketing fund to increase investment in VOD. 'As soon as it (Project Canvas) becomes a reality, we aim to increase investment, as it's a good opportunity and great for consumers,' he added.
The take-up of VOD advertising in the UK could mirror brands' attitudes to it in the US, where Hulu, a joint venture between NBC Universal, Fox Entertainment Group and ABC, backed by a private equity investment firm, has attracted big budgets. McDonald's and Southern Comfort were early advertisers.
In the UK, Pete Markey, marketing director at More Th>n, said the platform presented such an interesting opportunity that the insurance brand plans to shift a greater proportion of its spend toward VOD from display advertising, TV and radio.
However, he advised that advertisers need to think carefully about the ads that they run. 'The industry needs to respond to the challenges it presents, such as the variations of advertising on the platform,' he added. 'It's not enough to just convert TV ads.'
Meanwhile, Jude Brooks, GB interactive manager at Coca-Cola, argued: 'Canvas changes the video experience. The more user-friendly it is, the bigger the audience will be. Our spend will reflect that.'