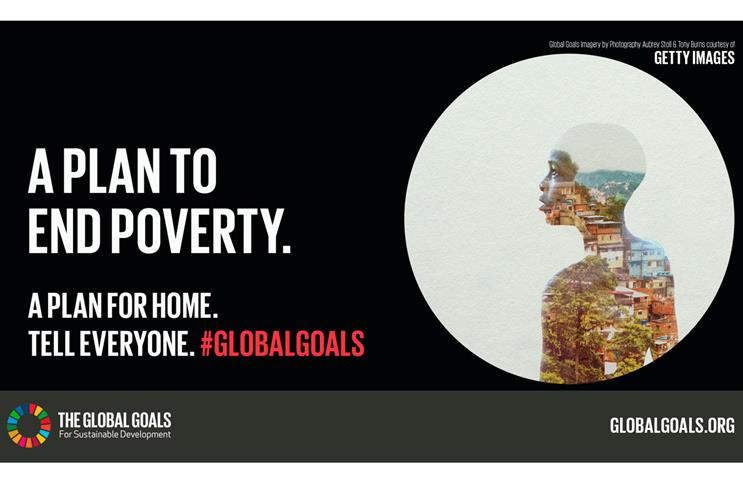 Posterscope said it wants to create the world's largest ever ad campaign for the project, which is the brainchild of Richard Curtis, the film director and founder of Comic Relief.
Project Everyone's "global goals" campaign aims to share the UN's global goals for sustainable development. The goals aim to end extreme poverty and tackle climate change by 2030, by reaching seven billion people over seven days.
Through 125 global media partners Posterscope and Blue 449, the open source media agency formerly known as Walker Media, have secured 140,000 outdoor screens.
The ads, which were created by Curtis himself, will be seen in 450 cities within 28 different countries, including at Piccadilly Circus and Times Square in New York.
Curtis said: "I have been overwhelmed by the response of brands, consumers and institutions alike to this initiative.
"Posterscope and Blue 449 have been instrumental with getting out of home media owners on board to help us get our messages across, to really raise public awareness of the issue at hand. With their help, we have secured sites in the busiest areas of key cities around the world to visualise the global goals and what Project Everyone stands for."
The centrepiece of the body's campaign will be "the first global cinema ad" which will be shown in cinemas around the world on Friday (25 September).
The global cinema ad has been created by Sir John Hegarty, the co-founder of Bartle Bogle Hegarty.
Look for out an exclusive interview with John Hegarty about the "global goals" campaign in tomorrow's edition of Campaign magazine.