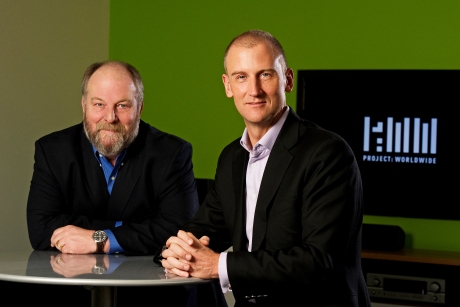 In the good old days, brand marketing sure seemed simpler. All a brand needed to do to reach and convert its target audience was stand on a figurative soapbox and shout the loudest. Oh, but how things have changed.
Today, successful brands need to find ways of creating an enduring and mutually rewarding relationship with their audiences.
And as we all know from our own life experiences, real relationships are difficult to form and even much more difficult to sustain. Take a wander around any bookstore and you'll find a wealth of self-help titles portending to help you strengthen relationships.
The authors may come at the subject from a number of different perspectives, but, ultimately, these books are all saying the same thing: if you want a relationship to work, you need to be actively engaged.
For brands intent on building strong relationships, this level of engagement is not easy, but we believe that it is the most pressing and crucial objective that all marketers must look to embrace today.
But here's the rub. Most marketers understand that engagement is the key to success, but don't have a formal approach (nor do their agencies). In the first major study of consumer engagement, undertaken by Forbes Insights in collaboration with Project: WorldWide's experiential agency, George P Johnson, 97 per cent of the 300-plus senior marketers interviewed view engagement as "very" or "somewhat" important, but more than a quarter (27 per cent) have no specific strategy in place.
That gap presents a tremendous opportunity for forward-thinking brands in automotive, fashion, FMCG, financial services and just about every other industry we can think of.
Fortunately, new approaches to engagement marketing have emerged that are helping brands build meaningful and sustainable relationships with audiences by tapping into what matters most to them: adding value and building trust.
These engaged audiences have moved from a passive state of non-commitment to a brand to an active state of participation and advocacy.
This is central to what we believe at Project: WorldWide and why we have created the first global agency holding company committed to engagement marketing.
Talk less, listen more
First and foremost, successful engagement marketing requires that brands stop talking about themselves and begin to actually listen and communicate with their audiences about things that matter to them.
Think about your circle of friends for a moment. Can you identify two different kinds of people - the ones with whom the conversation flows from the moment you meet up, and the other group, the ones who only ever want to talk about themselves. Who would you rather spend time with? Now, guess in which group brands tend to fall.
The conventional one-way marketing approach might be OK for imparting information, but it's no way to start a relationship. Consequently, it scores pretty low on the engagement scale.
By contrast, two-dimensional (two-way) communication, where audiences participate, share and interact with a brand, facilitates the engagement that is crucial to long-term business success.
A new engagement model for the 21st century
Engagement is not only about clicking on ads and responding to sales promotions, it's about creating authentic and meaningful interaction between people and the products and services with which they choose to spend their time. So if the traditional "marketing funnel" is no longer the best model on which to base brand strategy, how should we approach engagement?
One solution is to embrace a view similar to McKinsey & Co's customer decision journey, which emphasises a deeper listening and understanding of a brand audience's needs and wants, before providing more relevant content and experiences at specific points in the relationship to accelerate the path to purchase and loyalty.
We know that the deepest connections between audiences and brands are formed in a process that takes individuals from watching and thinking to feeling and doing. Put another way, we know that people learn by doing.
Active participation at a personal level with a brand is key to establishing value and a lasting bond. This requires that the brand gets personal, real and creates authentic dialogue with its audience. This requires real insight and understanding of what matters to this audience and how the brand can add value and build collaboration and trust.
At Project: WorldWide, we call this approach En3 - platform-neutral, fully integrated marketing that engages, enlists and enriches brand audiences in an active, participatory relationship. This approach results in a high-value connection, which we call The Entrusted State. The principles of En3 are based on the fundamentals of any good relationship - people engage with people, learning by doing, being open and authentic - but applies these principals to a methodology founded on audience-focused insights.
Making the old newly relevant
These might sound like lofty ideas, but there's nothing shocking or revelatory in the behaviours that lie at the heart of engagement. In fact, they're as old as time. What's changed is that successful brands recognise the more sophisticated nature of the relationships they're pursuing with audiences and that there is no going back to traditional "shout the loudest" marketing.
Advances in technology and social media make this even more achievable, since audiences have already embraced the democratised media of blogs, social networks, message boards and product ratings.
We all know the statistics. By participating authentically in this digitised world, brands can now offer a new level of transparency for their corporate owners and their products, and create opportunities for active consumer participation.
If brands engage with audiences in an open dialogue that is an authentic, participatory and a valuable experience, audiences are able to exert more control over their involvement with the brand. These relationships will lead to loyalty, commitment, advocacy and, ultimately, drive profits and growth.
Kim Myhre is the chief executive of Project: WorldWide EMEA and Mike Amour is the chief executive of Project: WorldWide Asia Pacific
---
AT A GLANCE
Founded
2010 (although GPJ was founded in 1914 in Detroit)
Principals
Robert Vallee Jr, chairman and chief executive; Lawrence Vallee, president and chief executive; David Drews, executive-vice president and chief financial officer
Staff
More than 1,300
Locations
Austin, Bangalore, Beijing, Boston, Brussels, Cologne, Detroit, Hong Kong, London, Los Angeles, Melbourne, Mumbai, Nashville, New Delhi, New York, Paris, Rochester, San Carlos, San Francisco, Sao Paulo, Seoul, Shanghai, Singapore, Stuttgart, Sydney, Taipei, Tokyo
What is the future for pureplay digital agencies?
Constant reinvention of the business model is a prerequisite for growth. Period
Which movie title best describes your agency?
Inception.