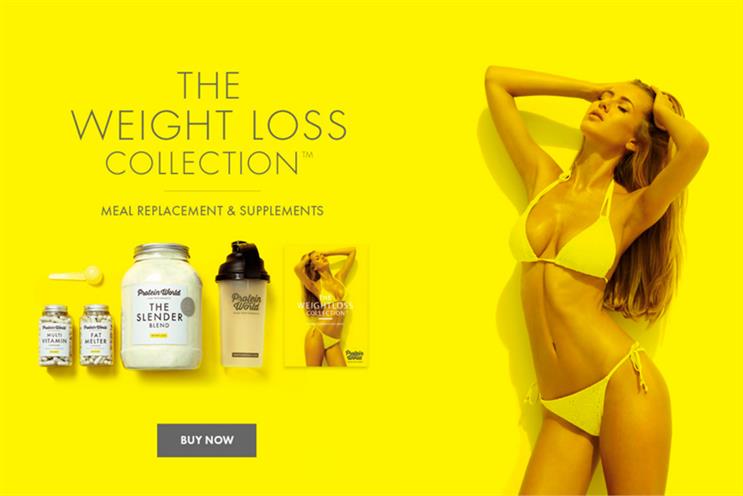 "Go to hell" is a fair sum­mation of the response from consumers who inferred that anyone bigger than the ad's tiny, bikini-clad model should avoid the beach and hang their head in shame.
A social-media storm ensued, with the brand attacking its detractors. A protest against the ad even took place in Hyde Park. Its latest ad which launched in January failed to whip up this sort of hysteria, but lower-level sniping against its 'New year, new you' push was posted on Protein World's Facebook page. As a brand, Protein World unashamedly embraces the "No carbs before Marbs" set.
It has just signed up to sponsor Geordie Shore, and its chief executive, Arjun Seth, shares his 'international playboy' lifestyle on social media. If reports that the brand added £2m in sales as a result of the controversy are accurate, then Protein World may have the last laugh.
October Protein World teamed up with Diamond Whites, a teeth-whitening company, to promote a competition on social platforms. Entrants had to follow both brands' official presences and retweet the competition to win. In total, the competition was shared 370 times, creating more than 690,000 impressions for both organisations.<.p>
November A quiet month for the brand, but when Twitter user @Chriss_m commented that Play Asia, a gaming company, was following in Protein World's footsteps by publishing unapologetic content, it struck a nerve. The sentiment was shared extensively, as the post received 175 retweets and 241 likes, and created 175,000 impressions.
December Protein World-endorser and former Apprentice candidate Luisa Zissman shared details of a Protein World competition. Using the theme of Christmas overindulgence, her post urged users to participate in the competition; it received 93 retweets and 32 likes.
January On 5 January, Protein World launched an international TV campaign. The new ad shows women exercising and dancing on a beach with the slogan 'New year, new you'. It inspired more than 380 mentions on this day alone.
18% of discussion about Protein World was about the results of its products. Most commenters spoke positively about their experience, with 66% reporting weight loss aided by the brand. A minority (11%), however, felt the supplement had made no difference to their weight loss.
7% of commentary about sports-nutrition and bodybuilding-supplements company Bulk Powders concerned its packaging. The majority of those voicing an opinion were positive about it and felt the clean, white, minimalist style gave the products a sophisticated image. The ease with which ingredients could be found was also considered appealing.
Weight-loss supplements
Share of chat on social platforms. Produced from human analysis of 2500 pieces of user-generated content (UGC) from 14 December 2015 to 18 January 2016