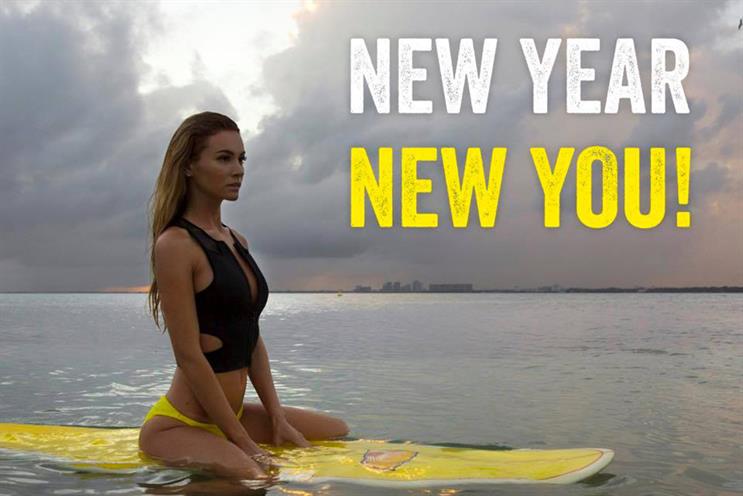 Like it or not, last year Protein World broke new ground in the advertising industry. Thanks to its robust defence on Twitter of its (pretty generic) ad, it became the first company ever to run a successful advertising campaign by engaging not with brand fans, but with brand enemies.
This strategy was accidental of course. Protein World never sought to give offence with its initial creative, but as the story unfolded it inadvertently stumbled across a force of incredible publicity power. The company learned what newsrooms have known for decades: that bad news sells better than good, and that if a brand sets out to attack a community rather than celebrate one, it will stir passions to an unprecedented degree – amongst victims and supporters alike.
The logical next step of this discovery was for a brand to do this deliberately: to identify its "anti-market" (a group who represent the opposite of its target audience's interests) and attack them in a grand firestorm of campaign controversy. Of course, this is a risky approach, and while it's an option for brands on any side of the ideological spectrum, there are naturally few out there with the robust constitution required for picking a fight.
Fortunately, Protein World has been there and done that, so we awaited its next advertising venture with great interest, armed as it was with dangerous new wisdom and a taste for mischief. We could all be forgiven for expecting something truly outrageous the next time Protein World hit the airwaves.
How wrong we were. Rather sinking further into scandal, the brand has gone back to its roots and produced an ad that is utterly conventional, sensible, and from an advertising perspective even… boring.
TV Campaign launching in UK,USA,FRANCE and GERMANY 2016 ???????? #ProteinWorld #WorldTakeOver pic.twitter.com/HAxSXXbNNm

— Arjun Seth (@arjun_seth) January 3, 2016
Before its Twitter war, Protein World was nothing more remarkable than a supplements brand targeting the fitness inspiration movement (or "thinspiration" as it's also been known). Far from being a rogue counter-culture, this community of Instagramming self-improvement fanatics is a huge chunk of mainstream fitness media. Huge and, from an advertising perspective, surprisingly underserved.
A typical example would be Jen Selter, who feeds pics to her 8.2 million followers that look like they could have been cut directly from Protein World's latest ad. She and many others like her are recommended as inspirational accounts to follow by mainstream titles like Harper's Bazaar, and even some of the most vociferous critics of Protein World such as Stylist. No prizes for guessing the supplements company that sponsors many of them.
When we understand this strategy – to become the kind of female ying to male bodybuilding brands like Maximuscle's yang – we can see that Protein World's new ad is not just predictable, it's actually safe. It's nothing more than one of these Instagram accounts in video form, and would barely raise an eyebrow if it weren't for our memories of its previous indiscretions.
The brand had the opportunity to further needle its critics, to court controversy, and chose not to. Even its strap line "new year, new you" is so hackneyed it's almost impossible to pull out a Machiavellian undertone. Maybe Protein World has learned its lesson. Maybe it's tired of defending itself. Or maybe it is just doing some old-fashioned, well-researched and well-targeted advertising – designed for selling product, not making headlines.
Alex Smith is planning director at marketing agency Sense. Find him on Twitter @smithesq.