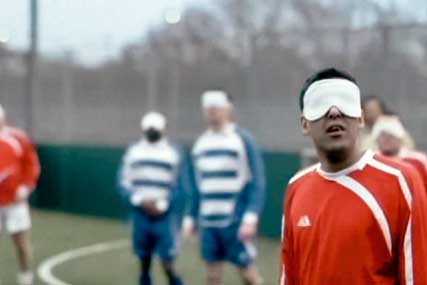 The ASA received more than 25,000 complaints about 13,074 different ad campaigns in 2010, according to the organisation's annual report.
Complaints from the public represented 96% of the complaints received, with those from industry accounting for the other 4%.
Of the ads subject to complaint, the ASA acted to change or withdraw 2,226 campaigns, including high-profile spots for Sony PlayStation, Reebok and BT.
Paddy Power's TV ad depicting a blind footballer kicking a cat was the most complained about ad of last year. The ad, by Big Al's Creative Emporium, attracted 1,313 complaints from viewers, the majority of whom argued that the spot was offensive to blind people and could encourage animal cruelty.
However the ASA did not uphold the complaint, stating that the ad was surreal and light-hearted in tone and was not likely to cause serious or widespread offence.
The issue of animal welfare was linked to almost 2,000 complaints made about ads in 2010. John Lewis' Christmas ad by Adam & Eve attracted 316 complaints after it showed a dog living outside in a snow-covered kennel.
Again the ASA did not uphold the complaints, stating that the ad did not endorse or encourage animal cruelty or neglect.