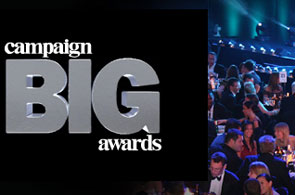 A total of 14 direct agencies including EHS Brann, AIS, Iris and Rapp, have been shortlisted this year, out of the 58 that have nominated.
The awards ceremony is being held at the Grosvenor House Hotel on Park Lane, London tonight.
Dave Mullen, co-founder and creative director at Edinburgh-based agency Story, chaired the direct category this year. Laurence Green, chairman and co-founder of Fallon London was overall chairman.
Proximity London has two nominations for RNLI in the charity direct category - including a youth engagement programme that used direct marketing social networking.
An integrated category was part of six new categories introduced this year, with winners needing to prove that their ideas "lived compellingly and complementarily" in at least three media channels.
Direct category campaigns have been judged according to evidence of new thinking, excellent creative ideas, meticulous executions, and for direct communications that prompted a dialogue or elicited a response.
Judges also looked for a balance between big, cut-through creative ideas and evidence of effectiveness.
Campaign Big Awards direct agencies shortlist
AIS
Chemistry Communications Group
DraftFCB
20:20 London
EHS Brann
Elvis Communications
Iris Worldwide
Lida
OgilvyOne Worldwide
Partners Andrews Aldridge
Proximity London
Publicis Dialog
Rapp
TEQUILA\ London
TMW
Wunderman