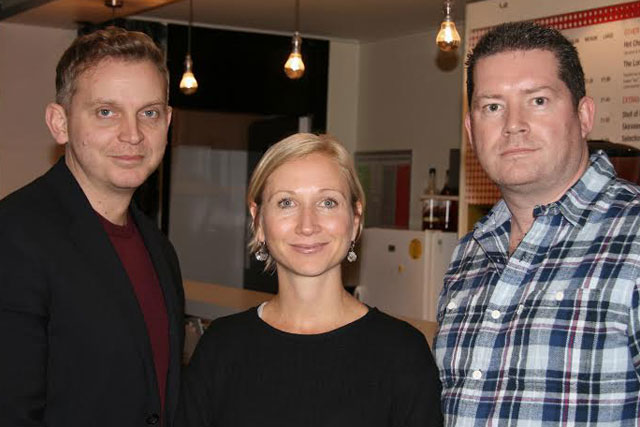 As creative operations director, Moran will lead operations across all the Omnicom agency's projects and clients. His remit is broader than his predecessor Vir's as it covers the whole agency's operations.
Moran was head of creative services at Inferno (now Inferno & DraftFCB) for a year until September 2012 where he was responsible for the trafficking, resourcing and delivery of the Nokia global account, which was Inferno's largest.
Since then he has been a freelance process and delivery consultant at Cheil, overseeing the introduction of a new delivery system for the agency.
He has more than 15 years of experience in senior creative service roles at agencies including OgilvyOne, where he worked with Mike Dodds who is now Proximity's chief executive.
Moran will work closely with Dodd on a number of operational projects across the agency.
In another creative operations hire, the agency has also appointed Angela Lake, a freelance senior resource manager at Billington Cartmell, as a creative resource manager.
Lake, who also worked with Moran and Dodds at OgilvyOne, has previously worked freelance at Blast Radius where she ran resourcing for clients such as Land Rover, Novartis and Starbucks.
Her appointment follows the departure of the creative services manager Charlotte Mason last autumn, although Lake's remit will cover resourcing across the agency in an expanded role.
Both Moran and Lake joined last week and report to John Treacy, Proximity's executive creative director who joined from Elvis at the end of last year.
The two hires are the first from Treacy, who replaced Caitlin Ryan after she left to join Karmarama in August 2013.
Steve Stretton, a co-founder of Archibald Ingall Stretton, was the interim executive creative director at Proximity before Treacy's arrival.
Treacy said: "Having a great resourcing team in place is vital to getting the most out of our talented creative, to really deliver for our clients.
Aidan has an impeccable track record in improving efficiency of the creative process and increasing the quality of the creative product wherever he's worked.
"He and Angela are a very welcome addition to the new team."
Vir left Proximity last summer to join Havas Worldwide London.