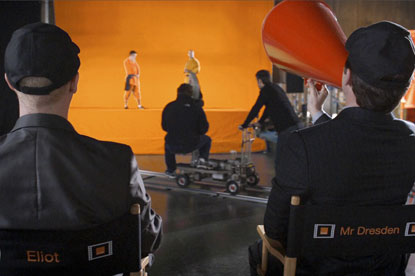 The agency will work on a number of briefs for the mobile phone operator across its business services brand, incorporating web build and web design work, as well as creating a number of digital ad campaigns.
Orange currently uses a variety of digital agencies across its consumer, business, broadband and sponsorship sectors, including AKQA, Chemistry, BD Network and Poke.
Fallon, the brand's above-the-line agency, has also created a number of digital campaigns for the brand in recent years.
This week, Poke released a new viral as part of Orange's Gold Spot campaign, which featured the ad's famous film executives talking about their vision for a different type of film studio.
Orange's business services brand provides small, medium and multinational corporations with a number of telecommunication services stretching across the globe.
News of Proximity's appointment comes just after the agency announced it had made a significant number of new digital hirings.