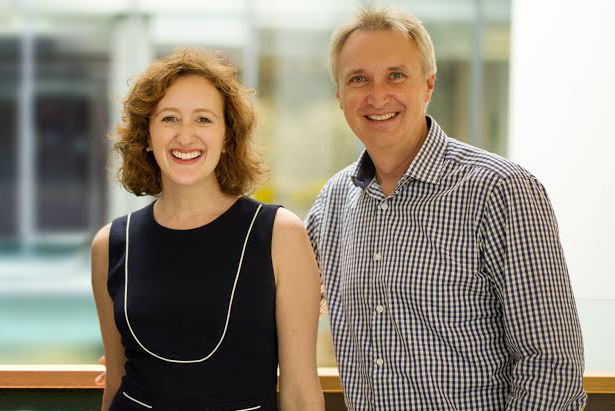 Dodds will take on new responsibilities across the network's European region as managing director, a position he had held in a dual capacity alongside his role as London CEO since last year.
Ludzker, who joined Proximity London as deputy managing director from the agency's Paris office in 2012, became managing director in 2013.
She told Campaign her priorities for the agency are to develop the next iteration of Proximity's "creative intelligence" proposition. This, for her, means "driving greater innovation all the way through the agency" and "giving clients the confidence to trust to do different things."
Ludzker will report to Dodds but also have a dotted line to Cilla Snowball, the UK chairman for Omnicom network BBDO.
Meanwhile Dodds will report to Chris Thomas, the chairman of Proximity Worldwide, and have responsibility for three core areas: developing talent, ensuring greater collaboration, and growing Proximity's 18 offices across Europe.
All regional office leaders will report to Dodds, who is the first European MD for Proximity. Richard Fraser has worked in an equivalent role for Asia, Middle East and Africa since February 2013.
He said: "Europe is the strongest region in the world for us. It's a great opportunity for us to start to connect up these different offices and the talent to behave as a network in order to grow opportunities."
Dodds said every current client had been won or retained during his eight years in charge of the UK office, adding, "I've got a huge stake in the agency's success."
The last two years have seen Proximity win a slew of new clients, including Disney, Skoda and Bacardi, as well as standout work for The Economist which picked up awards at Cannes two years in a row and a DMA grand prix. Last year the agency was named as Campaign's customer engagement agency of the year.
Dodds joined Proximity as chief executive in December 2008, having spending the previous 12 years at OgilvyOne, first as client services director for eight years, before being promoted to manaing director in 2004 and then chief executive in 2007.
Ludzker and Dodds will transition into their new roles in the coming weeks.