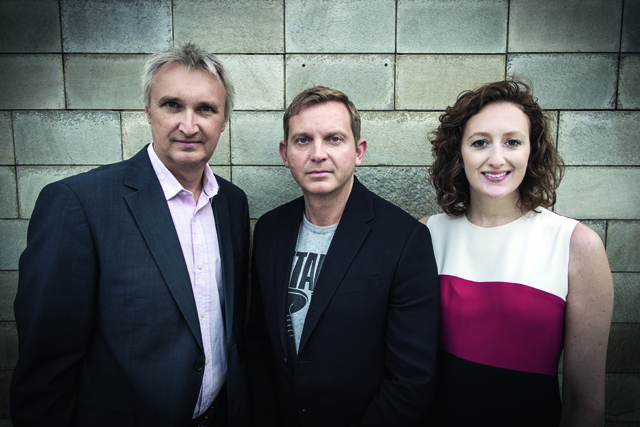 He will lead Proximity's 40-strong creative team and report to the chief executive Mike Dodds. He will also sit on the BBDO Group agency's board.
Treacy, who is Elvis's first ECD, has worked at the EDC-owned direct and digital agency for the past ten years. He was chosen as one of Campaign's top-ten direct creative directors for five consecutive years.
His work at Elvis included the "don't go zombie" campaign for Virgin Trains, which included a Google Street View game and depicted car commuters as zombies when they were stuck in traffic.
Treacy started his career as a graphic designer in the early 1990s and worked at Grey Direct and Joshua before moving to Archibald Ingall Stretton, where he spent four years as art director.
Dodds said: "John is considered to be one of the most highly respected creative directors in the industry and is someone we have admired from afar for years. We're able to provide a bigger platform for him to spread his wings, and equally, it's nice for John that it's the perfect time in his career to take on a bigger challenge.#
"He's got real presence, it's not overbearing and it's not understated. He has the talent and the reputation and is a great fit for the agency."
Treacy's joining date has not yet been set. Steve Stretton, a co-founder of AIS, will continue in his role as interim ECD at Proximity until Treacy arrives.
Dodds continued: "When we were interviewing for the role, a lot of people suggested we look for a candidate we'd be happy to set up an agency with, and John was that person because we got on well and trusted him implicitly."
Gabrielle Moss, the managing director of Proximity, added: "It is such an exciting time for Proximity London - with a new proposition, 12 new business wins in a row and a renewed creative ambition – John is the final part of the puzzle."
Campaign broke the news of Caitlin Ryan's departure from Proximity to join the Karma Communications Group, the owner of Karmarama, in March.