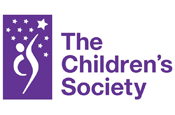 Proximity will develop a new brand proposition for the charity, which The Children's Society will use to help develop future internal and external creative communications.

The agency will also be briefed to promote the work that the charity is doing to help young people in the UK.

The new strategy will be based on findings from The Children's Society's The Good Childhood Inquiry report, which the charity launched in 2006 to look at what makes a good childhood.

The report findings are due to be published in full in February 2009.

Lou Barber, the managing director of Proximity London, said: "The Children's Society's independent report will provide us with a wealth of information and genuine insight, which we will incorporate at the heart of The Children's Society communications.

"The charity carries out extremely important work which we are delighted to be supporting."

Allan McLaren, the director of marketing at The Children's Society, said: "We are delighted to be working with such an experienced agency at this crucial time in the development of our repositioning."