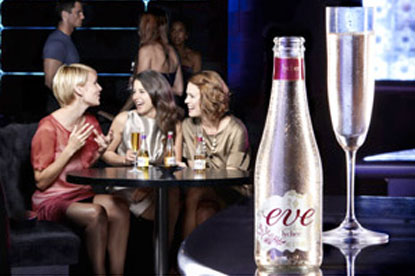 The agency, which won the account in a pitch process, has been briefed to develop direct marketing activity to consumers and business targets such as bars, pubs and off-licences.
Proximity will also develop an ad campaign to target these trade contacts as well as online activity when the drink launches globally next year.
Eve is currently being trialled in the UK in 50 bars and pubs in Greater Manchester over a 12-week period ahead of a full national launch in January.
The launch is supported by a pilot campaign involving sponsorship of the Sally Hudson show on Galaxy FM, branding on more than 60 taxis, outdoor and a website at www.talkingeve.co.uk.
The drink is relatively low in alcohol at 3.1 per cent. It is made from natural ingredients and available in lychee or passion fruit flavours.