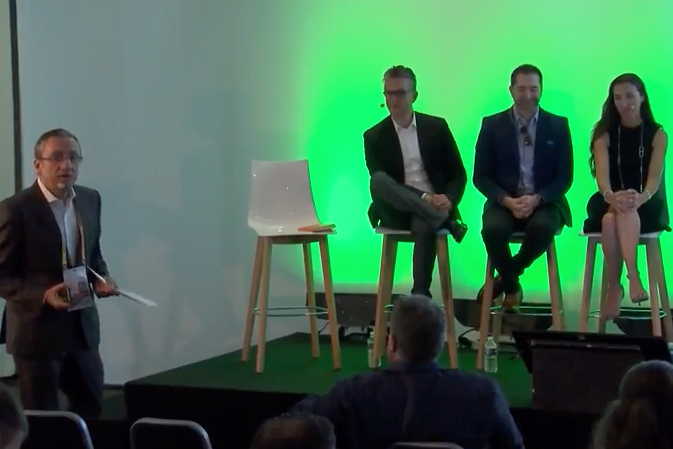 "We believe the future of the PR industry is about influence and the delivery of impact" – Guillaume Herbette, CEO MSL
Welcome to the dawn of Augmented Influence where influence, data, human science and machines are converging to deliver greater impact on communications than ever before.
The steady rise of influence in the marketing and communications mix was the subject of a panel discussion held during the Cannes International Festival of Creativity in June in which PRWeek and Campaign partnered with MSL. Pascal Beucler, MSL's Chief Strategy Officer, moderated the discussion.
The sponsors convened a team of panelists who've spent years studying how the power of big data, revolutionary technology and an innovative scientific understanding of the human mind can transform marketing practices around earned content and breakthrough experiences.
Link to intro video: Click here
To kick off the panel, PRWeek Global Editorial Director Steve Barrett spoke briefly about the convergence of communications disciplines and how influence is at the heart of it: Click here
MSL Global CEO Guillaume Herbette made the point about how influence has evolved: Click here
Erin Lanuti, Chief Strategy Officer of MSL, explained how for some time now, marketers have put a greater focus on content marketing. In 2016, with the release of the Conversation2Commerce (C2C) platform, MSL purposefully and dramatically broke down the walls of traditional PR and media relations by developing a solution that allows brands and companies to harness the power of earned influence through the targeted distribution of earned content to the appropriate consumers and stakeholders at the appropriate time.
The results have been spectacular, and the data MSL has gathered has opened up an opportunity for fresh thinking, new learning and discussion about the augmented role influence now plays in communications.
According to Global SVP Philosophy, COTY, Marie-Pierre Stark-Flora, the next level of relationship with consumers can be established through emotional influence.
The panelists also discussed new findings about how and why the brain reacts differently to different kinds of content and its strong preference for earned influence.
In the spring of 2017, MSL partnered with Spark Neuro to conduct an experiment to compare neuroscience reaction to content, comparing earned content versus traditional paid digital content. According to CEO and Founder of Spark Neuro, Spencer Gerrol, earned content attracted greater engagement and a higher click through rate than other forms of media: Click here
Part of the experiment was for Gerrol's team to test earned content units, the mechanism by which C2C shares its earned content. Here, he describes his initial thoughts on the design of the ECUs: Click here
Erin Lanuti addressed some of the key results from the earned content units compared to traditional digital brand advertising. Click here
Stark-Flora called C2C an acceleration tool that shortens the path to purchase: Click here
Publicis Media's Global President of Data, Tech & Innovation Stephan Beringer took a different approach to the augmentation of influence, exploring how technologies from VR, AI, Mixed Reality and bots will continue to accelerate this phenomenon in today's world. He emphasized the importance of linguistics, acoustics and visual language within technology: Click Here
From AI to VR to bots to innovations that make earned content more powerful to brands and business, a significant and bold change is occurring to influence before our eyes. Panelists concluded that we are entering a new era of Augmented Influence that will change the PR industry in a few short years.
For more information, download MSL's latest thought leadership publication: PR2020: The Dawn of Augmented Influence