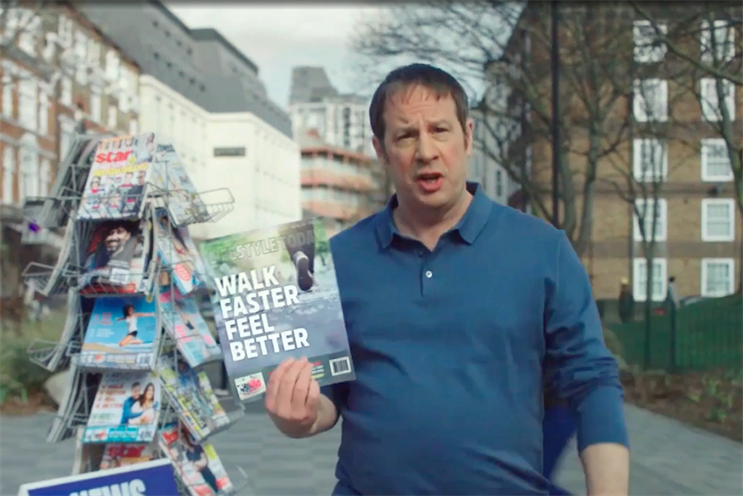 The free Active 10 app measures how much brisk walking a person has done and highlights how many continuous chunks of ten minutes are achieved each day.
"The Active 10 app differentiates itself from other walking products on the market by focusing on intensity and time," Sheila Mitchell, marketing director at Public Health England, said. "It has been designed for, and tested with, those who are doing very little, or no physical activity at all, and who are unfamiliar with many of the fitness apps on the market. It is perfect for the people we're trying to support, who are not able to fit high levels of exercise into their busy lives, and may be resistant to apps that push you to achieve too much too soon."
The app, which has already been downloaded by more than 50,000 people, encourages people to do at least one chunk of ten minutes brisk walking a day and users can set their own goals as they build towards meeting the recommended 150 minutes a week of moderate exercise.
It was developed in collaboration with The University of Sheffield, Sheffield Hallam University and the National Centre for Sport and Exercise Medicine.
The app was developed to address inactivity, which contributes to one in six deaths in the UK and is costing the NHS more than £900m a year, according to a 2012 study in The Lancet.
PHE also cited cvidence that doing at least one, brisk, ten-minute walk a day reduces the risk of early death by 15%, while the chief medical officer's recommends 150 minutes of "moderate to vigorous exercise" a week.
"The free app combines walking intensity and time, rather than just distance or steps and is the first free app to do so. It's simple to use and incorporates behaviour change principles to help make brisk walking a daily habit," Rob Copeland, professor of physical activity and health at Sheffield Hallam University and director of NCSEM Sheffield, said. "It also helps people gradually introduce more activity into their routine with goal setting advice and motivational tips, and it is great to see that 50,000 people have already downloaded it."
The "One you" physical activity campaign, created by Freuds, to promote the app launches on TV, digital and web content today. The ad was created by M&C Saatchi.
Also involved were MEC (media planning and buying), Ogilvy (mobile strategy), 23Red (partnerships with other brands) and Dogfi.sh Mobile (creation of the app).
In addition, the campaign has a number of partners including relevant commercial sector partners, charities, the NHS and local authorities. The partners we are working with to amplify the One You Physical Activity messages include: Slimming World, BBC Get Inspired, Boots, UK Active and media company Ocean Outdoor.
Launched in March 2016, "One you" is an ongoing campaign that targets the so-called "sandwich generation", 40- to 60-year-olds who have to look after children as well as aging parents.
The app is available for both iOS and Android devices.