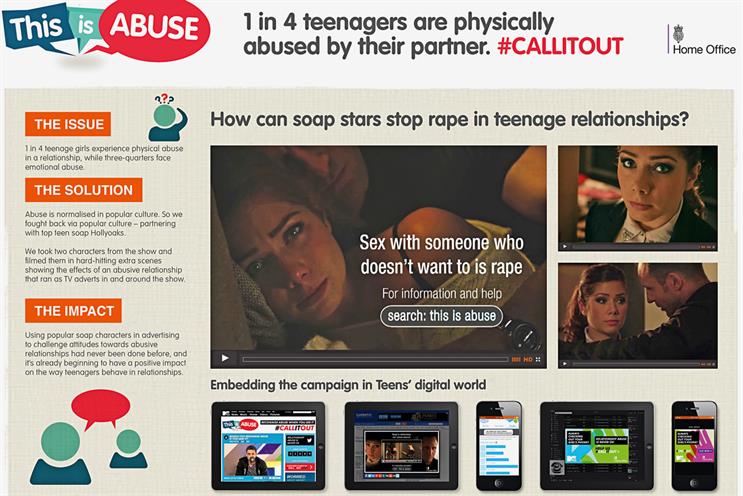 Home Office
With thee-quarters of teenage girls said to experience either physical or emotional abuse from boyfriends, the Home Office drafted in actors from the TV soap Hollyoaks to tackle the issue.
Their use was in response to what was seen as a trend among some celebrities with strong youth appeal to "normalise" such behaviour.
Working with Channel 4, MediaCom used a long-running Hollyoaks storyline about abuse featuring the characters Maxine and Patrick. The plot was extended into ads running on Channel 4 and during teen programming on other channels.
The message was carried further via digital, social and mobile media, resulting in the campaign's digital content attracting 1.5 million YouTube views and 157,000 website visits.