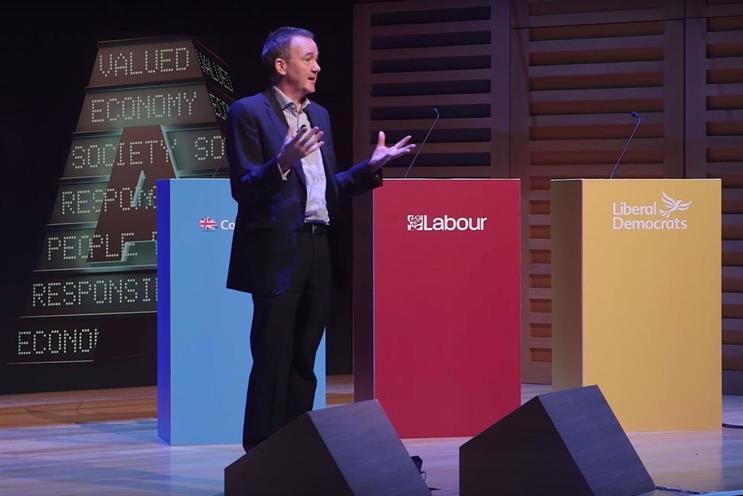 In January, the Advertising Association president, Andy Duncan, put the question of responsibility to the whole of UK advertising. It was in the midst of increasing public and political cynicism over the way we operate. So when asked whether advertising needed to review its relationship with the outside world, delegates at Lead 2015 – advertising's leadership summit – answered with a resounding yes.
With that mandate in mind, Credos undertook a year-long analysis of public attitudes to advertising in order to help inform the resulting conversations. The research series, carried out in partnership with Starcom Mediavest Group, focused on the more contentious areas of native advertising, ad-blocking and targeted advertising – but it wasn't all bad news.
Positively, the research shows us that advertising's value exchange is recognised and appreciated by consumers; 60 per cent of all respondents stated that they like getting free content in exchange for advertising. However, the research also shows that there remain a couple of areas where we need to focus more clearly on our responsibilities as a collection of industries.
Advertising to kids
One area is advertising to children. UK advertising is one of the best examples of self-regulation and the rules in place on advertising to children are some of the strictest in the world – but our research shows that just 6 per cent of adults were fully aware of the rules and regulations here. Clearly, more needs to be done to raise public awareness of the process and protocol advertising follows in all sectors, but especially advertising to children.
And seeing as almost half (48 per cent) of all respondents said the responsibility for "protecting" children from advertising lies with parents, media literacy initiatives such as Media Smart become an even more vital tool in their armoury. By providing free resources to parents and teachers on explaining advertising to children, we're not just offering parents useful information on how ads work, but we're seen to be taking responsibility for this education too – so the more brands, agencies and media that get behind schemes like this, the better.
Privacy
Online advertising, by its very nature, was never far from the discussion – which made a clear distinction between the public being annoyed and seeing advertising as irresponsible.
While three-quarters of people have taken action to avoid online ads in the last year, from giving out false contact details to ad-blocking, it seems that high-quality content and effective targeting would go a long way to mitigate frustrations.
However, it's when people begin to feel their privacy is under threat that this becomes an issue of responsibility that we have to look at even more closely.
This is particularly the case with mobile advertising, as the personal nature of the device can make bad advertising feel more intrusive. Indeed, 72 per cent of respondents viewed mobile-location ads as an invasion of privacy, rising to 77 per cent for SMS advertising.
What's next?
So while, not surprisingly, the research shows that advertising to children and privacy remain the key issues of responsibility in the eyes of the public, our work makes clear that people still value relevant advertising, and they understand and appreciate the value exchange involved.
The challenge for the brands, agencies and media involved in discussions around advertising's responsibilities is keeping these issues in mind as they move forward in developing action.
Where, at Lead 2015, delegates agreed with Andy's assertion that it's time to take our responsibilities more seriously, this research has helped shape an agenda at Lead 2016 that looks to the future and begins to look more specifically at how we all must act if our reputation for responsibility is to improve.
Credos will continue to offer a public perspective as that work develops into next year but, if you want to get involved yourself, joining the debate at Lead is a perfect place to start.
Dan Wilks is the deputy director at Credos, the Advertising Association's think tank