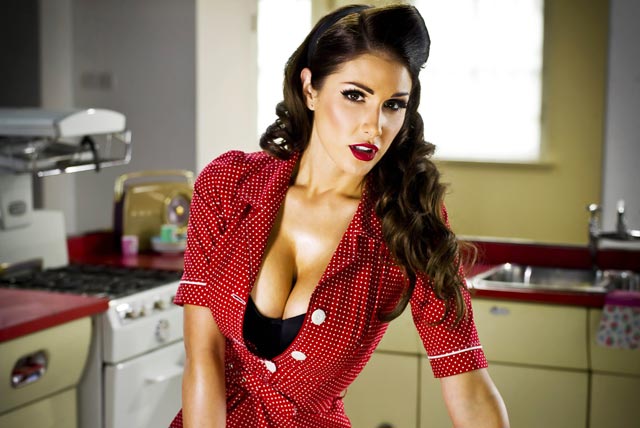 The study suggests outdoor advertising sits at the bottom of the list of offensive stimuli the public is exposed to, and is perceived to be less capable to offend than TV, the internet, mobile and direct mail.
The study was commissioned by the Outdoor Media Centre in response to last June's Bailey review, called 'Letting Children be Children', which found that the amount of sexualised imagery in outdoor advertising should be reduced.
Last year's banned ad for Lynx, the "cleaner you are the dirtier you get", was described as "eye-catching", "harmless", "light-hearted", "funny" and "suitable for the product" by respondents, with only 13% of people said it was offensive.
A poster of a model seductively pulling at her underwear to advertise a gentlemen's club in Lancashire was only found to be offensive by 31% of all adults, although this rose to 39% among parents.
Only 22% of adults found a banned ad for Yves Saint Laurent's Opium perfume to be offensive.
A third of women found the Opium ad inappropriate but 44% of men said it was "eye-catching" and 24% of men said it was "harmless".
Despite the Bailey Report's concerns in 2010, only nine out of 25,000 outdoor ads were ruled against by the Advertising Standards Authority on the grounds of decency – equivalent to just 0.04% of all campaigns run during the year.
Respondents found the most offensive ads were the ones that had been banned, which the OMC said endorsed the position taken by the ASA and suggested the body reflects public opinion.
Mike Baker, chief executive at the OMC, said: "We are pleased that Credos have been able to provide us with a lot more knowledge and understanding of this important area. The findings should be useful to advertisers and keep creative work from straying across the line."
The study was carried out by advertising think tank Credos and involved qualitative research through focus groups of mums and dads and an online quantitative survey of a nationally representative sample of more than 1000 people.
The online respondents were asked about 12 potentially contentious outdoor ads which ran as outdoor campaigns. Four of the ads were subsequently banned and most of which were complained about.
In October the ASA announced overtly sexually provocative billboards will be banned under new rules as part of the industry's response to the Bailey Review.
Follow Maisie McCabe on Twitter @MaisieMcCabe