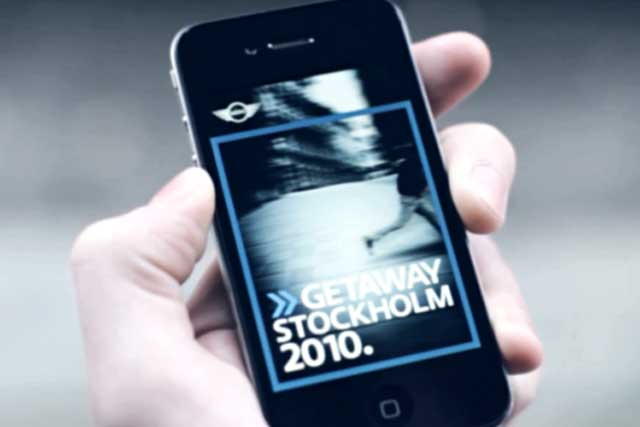 Monterosa produced the third most-awarded digital campaign of 2011, according to the Gunn Report. The activity, called 'Mini Getaway', gave iPhone users in Stockholm the chance to win a Mini Countryman by hunting for a virtual car.
Publicis Groupe today announced it has acquired the agency, which will report to BBH. The sum it paid has not been disclosed.
Carl Norberg, the Monterosa partner who leads the agency's Singapore office, said: "BBH was top of our list." Norberg will report to Gywn Jones, BBH Group's chief executive officer.
According to Norberg there was serious interest from "three or four" potential groups, including venture capital and other advertising organisations, but BBH's creative credentials made Publicis the most attractive suitor.
BBH Singapore has worked with Monterosa on the pan-Asian 'Dare' app for Unilever deodorant brand Axe (known as Lynx in the UK).
Norberg said London would be the next office for the agency, which started life in Stockholm in 2009 before opening in Singapore then New York.

The agency is not linked to Monterosa Productions, a UK company which is focused on mobile as a "second screen" to TV and has worked with MediaCom, Zeebox, New Look and several TV broadcasters.
Gwyn Jones, who was unavailable to comment today on the London office plans, said in a statement: "The ubiquity and intimacy of smartphones make mobile campaigns an entirely new way to communicate with consumers.
"It's vital that we help our clients develop campaigns that are not just technically seamless, but also friendly and relevant. We've been working with Monterosa for 18 months now. They have a great team, and a culture and approach that fit well with ours."
Monterosa's other three founding partners are Johan Hemminger, the chief executive of the Stockhom office, Johan Stahle and Anton Holmquist.
Follow @DanFareyJones