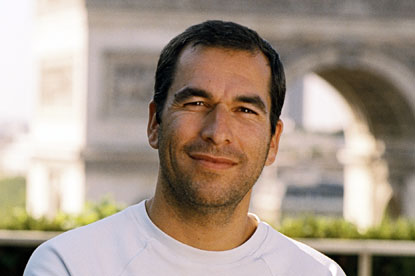 As creative chief of the network's flagship Paris agency, Publicis Conseil, Altmann, 45, acted as the collective mouthpiece of the network's creative directors.

Now, as chief creative officer of Publicis Worldwide, he will reduce his commitment to Conseil to work more closely with the network's internationally aligned clients and to drive its creative potency.

The network has not had a chief creative officer since Dave Droga stepped down from the role in January 2006.

The decision replace him with Altmann is in line with the aim of Richard Pinder, the chief operating officer, to have Publicis become a top-five ranked creative network in the Gunn Repoort by 2012.

It is currently ranked 10th.

Until now, Altmann was expected to lead by example at Conseil and to make it the benchmark for creative standards across the network.

He previously spent just 10 per cent of his time on global business. That is expected to rise to at least 50 per cent.

"We'll be much more aggressive about making sure good work gets promoted and managed better," Pinder said.

No major creative decision within a major market will get taken without Olivier's participation.

Altmann is expected to work closely with Miguel-Angel Furones, the former Leo Burnett Worldwide creative director, who is chairman of Publicis Spain, and with Craig Davis, JWT's former worldwide creative chief who is now chief creative officer of Publicis Mojo, named earlier this month as Australia's Agency of the Year.

Altmann's agency career began as a copywriter at FCB Paris and he went on to help found the hotshop BBDP & Fils before joining Publcis in 2004.

He said: "The current climate has pushed us to re-invent ourselves, embrace digital and focus harder than ever before on innovative ways to build clients' businesses."