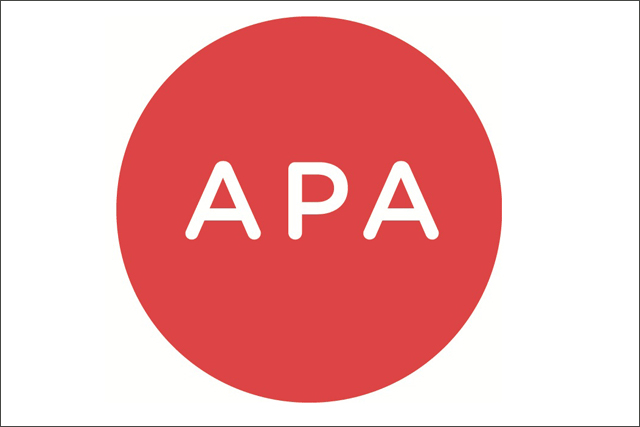 The agency won the top gong for its Orange Exchange online work, at the award ceremony in London's Old Billingsgate last night (23 November). The Orange Exchange project also picked up the Best B2B Internal Digital Solution award.
The accolade follows a phenomenal 12 months for Publicis Blueprint, which topped Marketing's annual customer publishing agencies league table – after unveiling a 46% growth in turnover.
Seven was highly commended in the category for its work for the Sainsbury's title Little Ones. The agency's work for Sainsbury's also scooped the Best Integrated Marketing Solutions award. Meanwhile, Sainsbury's Magazine, also created by Seven, picked up the Best Consumer Magazine (retail) award.
The hotly contested Launch of the Year category was won by Sunday for its "beautifully crafted" A Thousand Little Things magazine for Boden.
Praise was also lavished on Think Quarterly for Google, created by The Church of London, which was highly commended in the same category. The Church of London's Rob Longworth also picked up the Designer of the Year award for Think Quarterly.
In the Best Travel and Leisure Title category, Cedar Communications scooped a double victory. Its Do Not Disturb magazine, for Best Western, picked up the prize, while the agency's Business Life magazine for British Airways was highly commended.
Editor of the Year was picked up by Redwood's Stuart Knott for Royal Mail's Contact magazine.
Commenting on the awards, Julia Hutchison, COO of the APA, said: "The ongoing economic gloom paints a depressing picture. However, the winners of last night's awards, not least our Grand Prix winner Orange Exchange online, have all demonstrated strong return on investment and effectiveness."
The most successful content marketing agencies this year were Redwood and Publicis Blueprint, which each took home three awards. Six agencies including Cedar Communications, Wardour, Sunday and Seven won two categories.
APA International Content Marketing Awards 2011 - The Winners
Magazines
Best automotive: Zoom Zoom - Mazda - Redwood
Best finance: MoneyPlus - Standard Life - Forward
Best travel and leisure: Do Not Disturb - Best Western UK - Cedar Communications
Best membership (not for profit/charities and associations): Professional Engineering - Institution of Mechanical Engineers - Caspian Media
Best public sector/government: Ethos - Serco - Sunday
Best internal communication: Cheers - Molson Coors Brewing Company - CPL
Best B2B Title: The Review - Gemalto - Wardour
Best consumer (retail): Sainsbury's Magazine - Sainsbury's - Seven
Best consumer (non-retail): Barometer – Savills - Bluedoor Media
Best consumer (membership): IKEA Family Life – IKEA - August Media
Best international title: Land Rover ONELIFE - Land Rover - Redwood
Best specialist communication: Darley Bloodstock Catalogue - Darley Stud Management - CPL
Launch of the year: A Thousand Little Things – Boden – Sunday
Digital
Best digital solution (B2B/internal): www.orangeexchange.co.uk – Orange - Publicis Blueprint
Best digital solution (consumer): Real Food website – Tesco - Cedar Communications
Best digital solution (charity/not for profit/public sector): MyFarm - The National Trust - Public Zone
Best use of video: Where Is Your Line? - The Havens Story Worldwide
Best mobile solution: NCT Babychange app – NCT - Axon Publishing
Best integrated marketing solution (consumer): Sainsbury's Little Ones - Sainsbury's – Seven
Best integrated marketing solution (B2B): Bruce - Markee-Het Salon - Het Salon
Other
Best use of photography: Code Red: Danger Man – Travelers – Wardour
Best use of illustration: Goodwood Revivial Programme - Goodwood Road Racing Club - Northstar
Best brochure: Goodwood Revivial Programme - Goodwood Road Racing Club - Northstar
Best catalogue: Cath Kidston Summer 2011 - Cath Kidston - Publicis Blueprint
Best annual report: Tomorrow's Risks – If – Tidningskompaniet
Designer of the year: Rob Longworth – Google - The Church of London
Editor of the year: Stuart Knott - Royal Mail – Redwood
Grand Prix: Orange Exchange Online – Orange - Publicis Blueprint