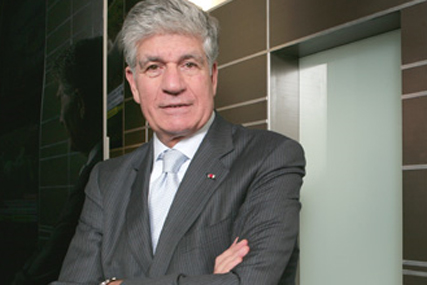 The French communications giant said today it had taken a 70% stake in the Brazilian business with the option of taking total control in the next two to three years.
Publicis said DPZ, which was founded in 1968 and is one of Brazil's largest independent agencies, would retain its name and will operate within the group on a stand-alone basis.
The agency would also remain under the leadership of its three founders Roberto Duailibi, Francesc Petit and José Zaragoza, and the management of current chief executive Flavio Conti.
DPZ employs around 230 staff in its headquarters in São Paulo and offices in Rio, Brasilia and Vitoria.
The announcement marks the fourth transaction by Publicis this year in Brazil, following the acquisitions of Tailor Made and GP7, as well as the firm increasing its stake in Talent Group.
Publicis said DPZ had seen double-digit organic growth over the past three years, and it is expected that its 2011 revenue will reach €40m.
Maurice Lévy, chairman & chief executive of Publicis Groupe, said: "Our strategy is to strengthen our two pillars of growth: digital and fast-growing markets.
"Brazil along with China are of utmost importance to Publicis Groupe. This acquisition is a key step of our expansion into this promising market.
"DPZ's exceptional creativity and iconic status put Publicis Groupe in a stronger position to provide the very best to our clients and to attract talent and grow organically.
"We are proud that DPZ – after a thorough process – chose to join Publicis Groupe, and we are pleased to welcome the agency's management and teams on board.
"We are committed to Brazil not only because of the exceptional growth of this important market, but also because it is a formidable reservoir of talent and a country of entrepreneurs with great brands and ambitious companies."
The deal was facilitated, on DPZ's behalf, by corporate advisory firm Results.
Eduardo Steiner, regional director for Latin America & managing partner, Brazil, at Results, said: "Over the last decade, the partners of DPZ have been regularly besieged by virtually all the big international networks, willing to buy the agency.
"A few months ago, after evaluating a couple of options on the table, they felt it was the right time to sell, especially in light of the attractive proposition from Publicis.
"One differentiating factor that played an essential role in the partners' decision to sell to Publicis compared to other opportunities they were evaluating, was the freedom granted to the sellers to continue doing business in the same way, in particular preserving their management, identity and iconic name.
"The sellers were attracted by the position adopted by Publicis of no interference in a business that has been doing extremely well for the last 43 years.
"Also, the agreement that DPZ will operate on a standalone basis with no operational alignment to any of the Publicis Groupe's networks, was fundamental for the sellers' final decision.
"At present, with all eyes on Brazil's expanding markets, strong position in the global economy and the forthcoming World Cup and Olympics events, DPZ's expanding office in Rio de Janeiro will have an especially important role in growing their and Publicis' business in a key geographical area of Brazil."